Meghan Markle and Victoria Beckham wear same dress, rock it either ways
The two icons have donned the same outfit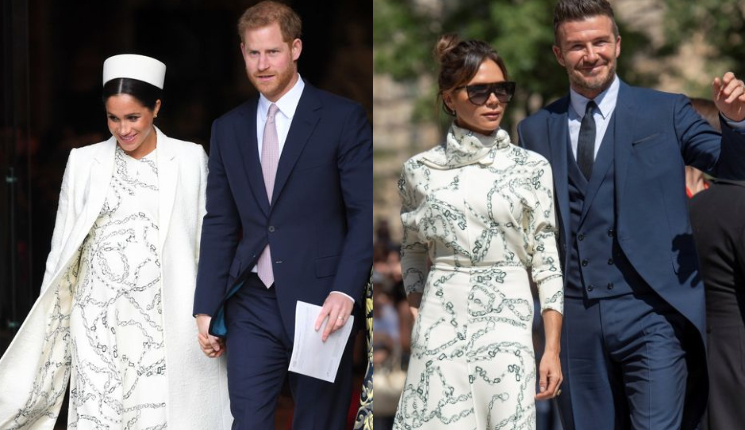 Victoria Beckham is undoubtedly one of the best-known style icons and one of the hottest moms ever. While in terms of royalty, Meghan Markle has surpassed Kate Middleton's ranks on the fashion charts in the recent past.
Meghan Markle had wornVictoria Beckham's Brand's dress at a Commonwealth Day service at Westminster Abbey on March 11, 2019, in London, England. She was pregnant at that time with Prince Archie Hampton. She undoubtedly carried the dress with ease and comfort in spite of her pregnancy.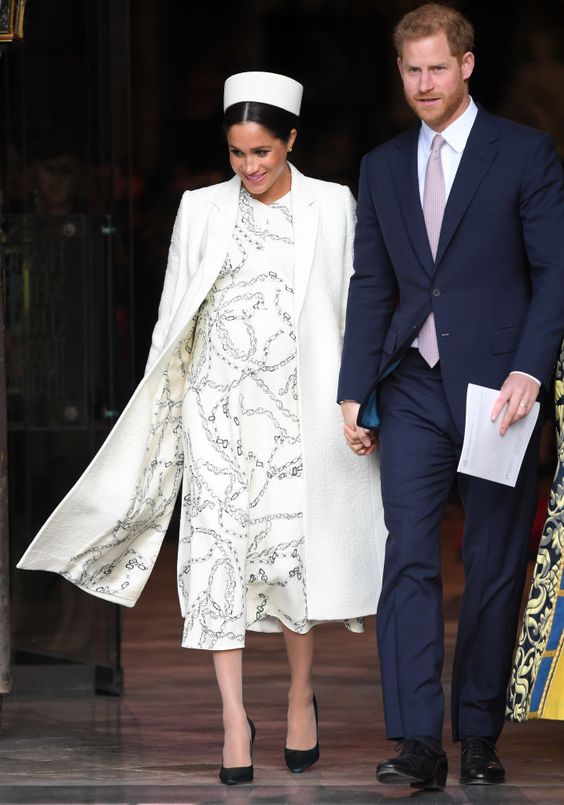 The last weekend itself, Victoria Beckham wore the same dress to the wedding of a REal Madrid Footballer named Sergio Ramos. The former spice girl and the hot mama paired it with some bright pink shoes. She loves those pink shoes and says "So these are my favourite shoes at the moment, and as you can see – they are a little bit dirty! I wore them at a wedding at the weekend and I was dancing quite a lot, but they are still my favourite. They're super, super bright – the perfect summer shoe. The other thing I love about this shoe, is you can wear a simple outfit and just really just let the shoes do the talking."
Both the fashion icons recreated their own version of looks. This just proves that we need to carry ourselves the way we feel comfortable and thus style is personal.
Also Read: The Royal Family Of Sussex Celebrates Fathers Day, Share Picture Of Son