Sunaina Roshan: My father Rakesh Roshan slapped me and told my beau was a terrorist
Sunaina Roshan talks about her family and says 'I want justice, like Kangana!'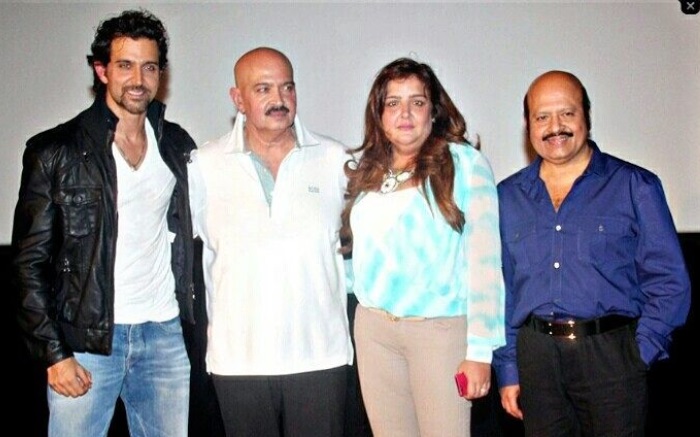 Superstar Hrithik Roshan is once again hitting headlines, this time around it is due to his sister Sunaina Roshan. Sunaina Roshan had recently tweeted how she was 'living in hell' and she supported Kangana Ranaut. Soon after, Rangoli Chandel accused the Roshans of physically assaulting Sunaina and alleged that they are capable of more harm. Rangoli also claimed that Sunaina was constantly crying and calling Kangana, due to which the actor had to block her contact.
Sunaina Roshan has now opened up about her family in an interview with an entertainment portal. She has alleged that her father filmmaker Rakesh Roshan had slapped her as she was in love with a Muslim man. He had also added that the man is a terrorist.
In an interview to Pinkvilla she said, "Last year and because I was in love with a Muslim guy, my father slapped me and told me that the guy I loved was a terrorist, which Ruhail isn't. If he was one, would he go scot-free and work in the media? Wouldn't he have been behind bars?"
She further added, "My beau is a journalist called Ruhail Amin and I met him on Facebook. I want them to accept Ruhail right now because they are making my life hell and I cannot tolerate it… They don't want me to meet him. I don't know about marriage but right now I want to be with Ruhail."
She further added that her brother Hrithik Roshan too is against her relationship. He had promised to buy her a flat but later didn't stick to his words.
On being asked why she approached Kangana Ranaut? She said, "I got in touch with Kangana to ask for help because she represents women power. I support women power and I support Kangana today. Kangana is a woman and she has the right to ask for help and so do I. She wants justice and so do I."
Sunaina even claimed that her parents give her only Rs. 50,000 to cover her monthly expenses but as a Roshan, she is entitled to more.
Sunaina is an adult and she should be able to manage her own expenses rather than being dependant on anyone. Is she right in demanding daily expenses from her family? Is this how she supports woman power?
What is your opinion on Sunaina Roshan's tirade?
Also Read:  Sunaina Is In Love With A Muslim Man, Kangana Ranaut's Sister Rangoli Chandel on Hrithik Roshan's Sister