Viral Video: A magpie in Australia imitates fire engines rushing to bushfires
Australia Fire: A Magpie mimics sirens of fire engines rushing to douse bush fires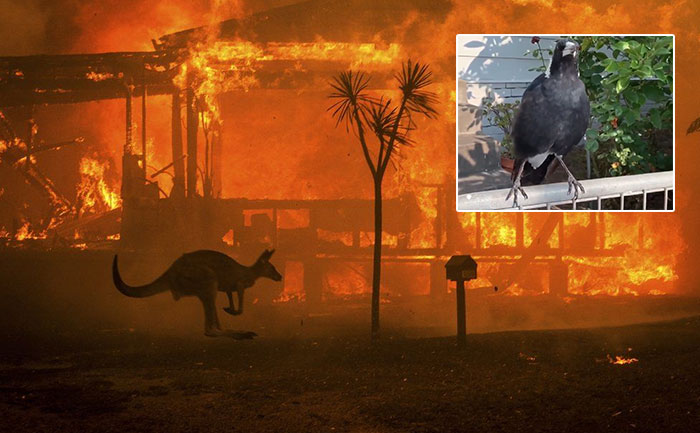 Australia is battling the worst bushfires that has wreaked havoc across the nation. Not only humans but animals too are facing the brunt of these Bushfires. As the country continues its battle against the fires. A video of a magpie imitating the sirens of fire engines rushing to douse the fire has taken the internet by storm.
The viral video was shared by Gregory Andrews in Newcastle, New South Wales, on Boxing Day. He shared the footage on Facebook, commenting: "This is one of the coolest things ever. Today I met an Australian magpie in Newcastle NSW which had learned to sing the calls of fire-engines and ambulances."
Watch the video here:
Copacabana Rural Fire Brigade who shared the video said the bird appeared to have picked up the sound because there have been so many emergency vehicles driving through bushfire-affected towns.
Alexander Verbeek, from the Institute for Planetary Security, in Stockholm, suggested the video illustrated the effects of man-made climate change.
Thousands of holidaymakers and locals were trapped on a beach in fire-ravaged southeast Australia. As many as four thousand people are trapped on the foreshore of the encircled seaside town of Mallacoota. Thousands of tourists and residents hunkered down in public buildings or waded into the water at the seafront
In New South Wales, 381 homes have been destroyed just this week and 18 people have died since the fires began burning in September.
Also Read: Australia Bush Fire: Thousands evacuate to sea as Mallacoota town burns