Guddan Tumse Na Ho Payega Jan 03, 2020 written update: Akshat and Guddan expose Antara's plan
In Guddan Tumse Na Ho Payega upcoming episode Akshat and Guddan reveal that they were aware of Antara's plan beforehand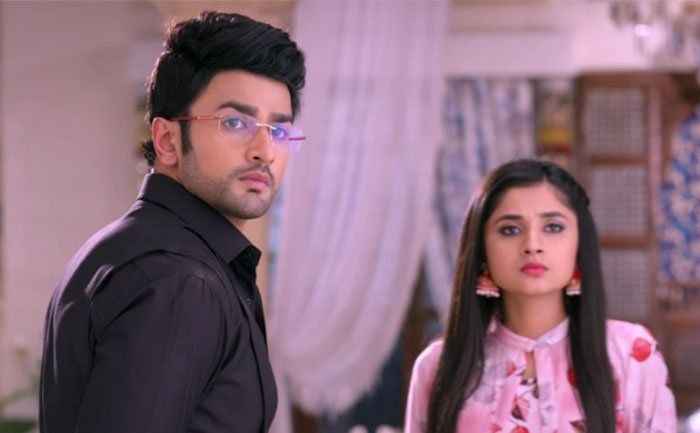 In Guddan Tumse Na Ho Payega Jan 02, 2020 written update: Antara is very much upset about the fact that Guddan threatened to send her jail. Also, she makes a decision to get rid of Guddan and the child she is carrying before they turn out as a problem for her.
Meanwhile, AJ brings a doll along with other toys for the baby. It is at that time that Guddan tells him that she knows Antara is once again up to something and asks him to help her in this matter. Somewhere else, Antara gets poisoned raisins from a man in jail.
What's next is, she notices that Daadi and Lakshmi are making Gaajar ka halwa for Guddan. Following which, Antara distracts them and adds the poisoned raisins in the particular dish. After that, Guddan feeds both Daadi and Lakshmi the halwa while Antara secretly waits for Guddan to eat it.
Talking about Guddan Tumse Na Ho Payega Jan 03, 2020 upcoming episode, Antara panics as Akshat eats the poisoned halwa. Later, Akshat then reveals that they had seen the recording when Antara had ordered the poisoned raisins and then added to the halwa.
In addition to this, Guddan tells Antara that they have already made her plan fail deliberately. Akshat calls the police to arrest Antara. Will Antara now avoid her arrest? Stay hooked to The Live Mirror to find out what happens next.
Also Read: Guddan Tumse Na Ho Payega Jan 02, 2020 Written Update: Antara Spikes Guddan's Food