Virat Kohli Reacts To Leaving Deepika Padukone, Priyanka Chopra Behind On Instagram
Virat Kohli has reached 50 million followers on Instagram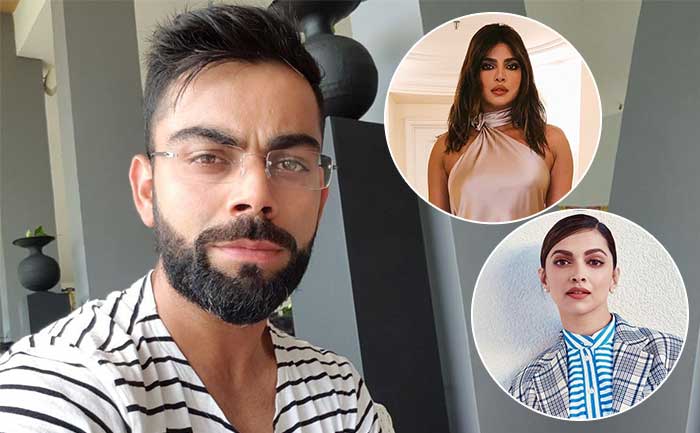 Virat Kohli has become the first Indian to cross the 50 million follower milestone on Instagram. He has left behind some big Indian celebrities to achieve this feat.  The Indian skipper raced ahead of names like Priyanka Chopra and Deepika Padukone to become the most followed Indian on Instagram.
Virat Kohli has amassed Instagram followers the same way he collects runs for his country. The cricketer has proved his worth across all formats. His massive fan following reflects over his social media accounts and his brand value has increased by 39% percent in 2019 making him the most valued Indian celebrity for the third time.
Kohli showed his appreciation for his fans by posting a short video on his official account to thank his fans.
"We have reached 50 million on Instagram, it's quite surreal to know that so many people love me, support me and they admire what I do. I am feeling grateful and God has been very kind. Thank you so much for the support, over the years," said Kohli in the heartfelt message to his fans.
Virat Kohli has a total of 931 posts on Instagram and he follows 148 people. Priyanka Chopra, who is a close second with 49.9 million followers, also follows the cricketer. The third most followed Indian on Instagram is actress Deepika Padukone with 44.1 followers.
In addition to heading the Indian Cricket team, Virat Kohli is also the captain of the Royal Challengers Bengaluru. He will be back in action when the IPL 2020 begins on March 29, 2020. He is currently in New Zealand for a two-match Test series against the Kiwis which starts on Friday.
ALSO READ: TikTok Star Mr Faisu Beats Salman Khan, Ranveer Singh & Virat Kohli In Popularity And Engagement