Virat Kohli responds to Gautam Gambhir's jibe, says 'Don't care if I am judged on not winning IPL'
Kohli responded to Gautam Gambhir's recent jibe at him for not winning a single IPL title so far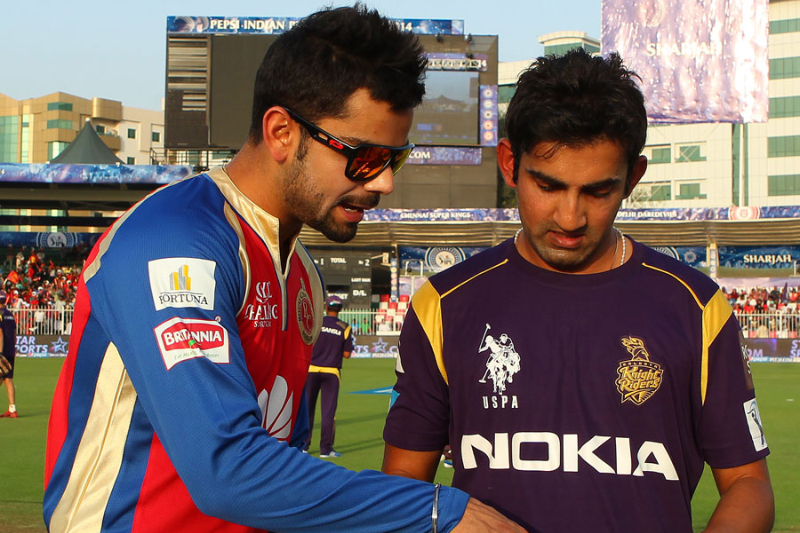 Captain Virat Kohli is a gem of the Indian cricket team. He has earned many milestones so far but hasn't been able to win a single Indian Premier League (IPL) title. Does this affect him? The answer is No. Virat Kohli on Friday said that he did not care if he was judged for not being able to win the IPL till now.
Notably, Kohli was responding to Gautam Gambhir's recent jibe at him for not winning a single IPL title so far. Interestingly, the statement from Kohli comes on the eve of IPL 2019 opening match between Chennai Super Kings and Royal Challengers Bangalore.
In a statement, Kohli said that he would be sitting at home if he thought like 'people from outside'. "Obviously, you want to win the IPL. I am doing what I am supposed to do. I don't care whether I am going to be judged on this or not. There is no real, sort of, parameters you set. I try to perform wherever I can. I try to win all the possible titles, but sometimes it just doesn't happen," he added.
The India skipper further said, "We have to be practical about why we haven't won one. That boils down to bad decision making in pressure situations. If I think like people from outside, I can't even sustain five games. I would be sitting at home."
Previously, Gautam Gambhir had said that Kohli was lucky he has not been sacked as captain by RCB despite never leading the team to the title. The left-handed batsman, who joined BJP, also compared Kohli with his national team deputy Rohit Sharma, who too have three IPL titles to his credit.
Also Read: ESPN World Fame 100: Virat Kohli Breaks In Top 10; MS Dhoni Stands On 13th Spot