Cricket Quiz: How well do you know Virat Kohli?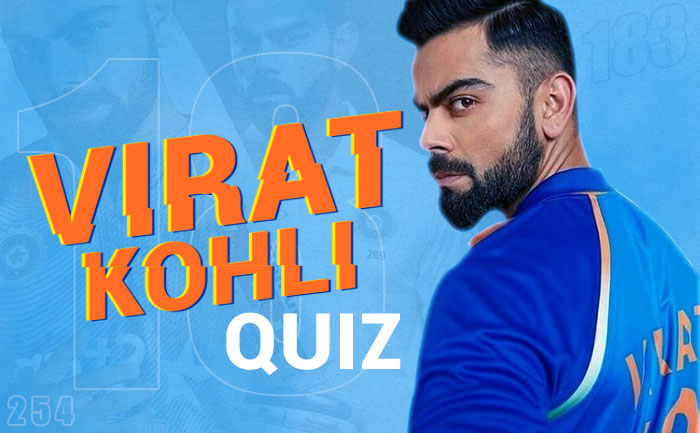 Indian Cricket Teams charismatic captain Virat Kohli is celebrating his 31st birthday on November 5, 2019. The poster boy of Indian cricket continues to entertain, break records and set examples.
He is loved by millions across the world for his majestic batting. It his passion for cricket that has made him one of the best batsmen in the world. He has etched his name amongst the pantheon of legendary batsmen worldwide. Currently leading the world in run-making, Kohli is by far the best all-formats batsman in the world.
On Virat Kohli's 31st birthday here is a quiz that only a die hard fan will be able to answer.
This is a timed quiz. You will be given 15 seconds per question. Are you ready?
15