Nana Patekar cancels press conference on Tanushree Dutta's allegations
Actor Nana Patekar was accused of sexual harassment by Tanushree Dutta. He has already sent her a legal notice asking for apology but he's not prepared to answer questions from the media now. A press conference was scheduled for today where he and choreographer Ganesh Acharya were going to address the allegations made by Tanushree Dutta against them.
NDTV quoted a message from Nana Patekar's son Malhar which said,"Sorry to be messaging at this hour, just wanted to inform that there's no press conference tomorrow, please pass on the message to your colleagues in the media. Will let you know about the further proceedings soon, regards."
Tanushree has also allegedly filed a case in Mumbai on Saturday.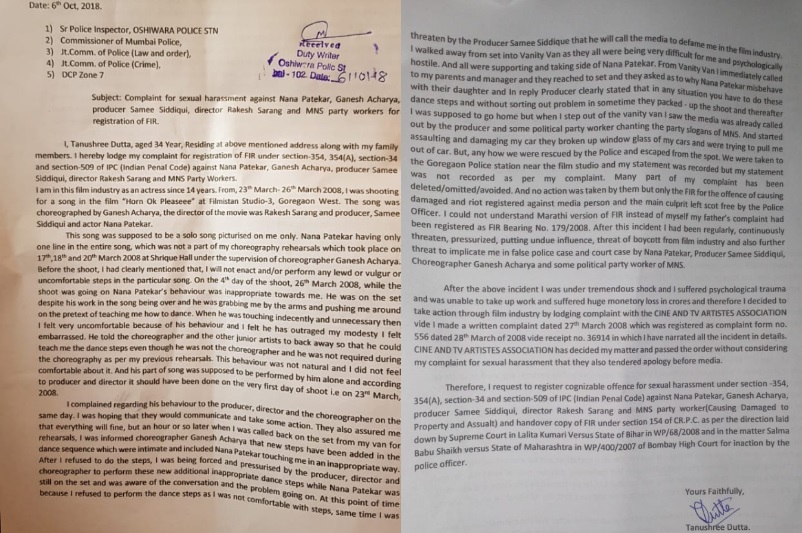 Nana Patekar has categorically denied all allegations, according to which Nana behaved inappropriately with Tanushree Dutta on the sets of the film Horn Ok Pleasss and even used political connections to threaten her. Nana had earlier said that it would be impossible for him to misbehave with her on a crowded set and then he recently told reporters that,"A lie is a lie".
Other prominent men from the industry like Vikas Bahl, Rajat Kapoor, Vivek Agnihotri have also been called out in the #Metoo wave which has gained momentum yet again.
Also read: Nana Patekar can't remember touching Tanushree Dutta! (Watch Video)