Vishal Jethwa Facts: Some unknown and Interesting facts about Mardaani 2 villain
Here are some lesser known facts about Mardaani 2 villain Vishal Jethwa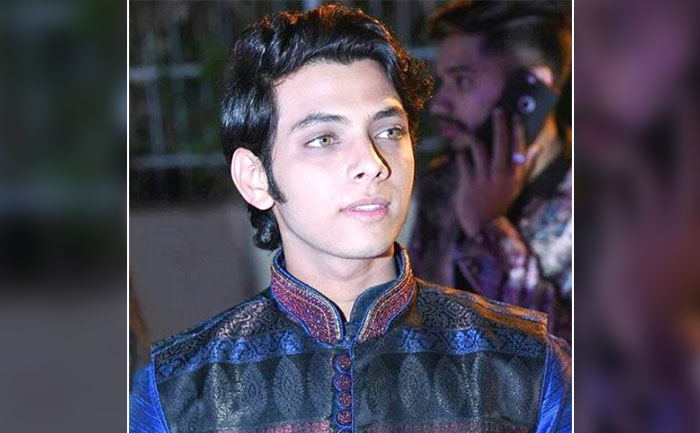 Rani Mukerji's Mardaani 2 is all set to hit the theatres this Friday (13th December 2019). Directed by Gopi Puthran and produced by Aditya Chopra, Mardaani 2 is a sequel to 2014 film titled Mardaani which also featured Rani Mukherji in the lead role.
The story of Mardaani 2 follows Inspector Shivani Roy who goes up against a 21-year old villain Vishal Jethwa. There are people who still do not know who Vishal Jethwa is. Similar to Mardaani 2, there have been buzz about Tahir Bhasin as well, who played villain in Mardaani. Is Rani Mukerji's Mardaani 2 Inspired By Vishnu Vishal's Ratsasan?
Talking about Mardaani 2 villain, the handsome hunk (Vishal Jethwa) made his acting debut in the year 2013. The 25-year old actor is known for his role Jamaluddin Mohammed Akbar in Bharat Ka Veer Putra- Maharana Pratap. In this article, we will be talking about Vishal Jethwa's unknown and interesting facts.
Vishak Jethwa Facts: Here are some unknown and interesting facts about Mardaani 2 Villain
1. Vishal Jethwa made his acting debut in 2013 with Bharat Ka Veer Putra Maharana Pratap TV show.
2. Vishal Jethwa is a typical Gujarati man.
3. He was born to parents Preeti and Naresh Jethwa in 1994.
4.  He has four members in his family including his siblings Dolly and Rahul Jethwa.
5. He completed his graduation from Thakur College of Science and Commerce.
6.  After making his debut in 2013, in the year 2016, he bagged an important role of a terrorist on Diya Aur Baati Hum as Chota Packet.
7. In the same year, he bagged the role of negative role of Nasir on Peshwa Bajirao.
8. In August 2017, he replaced actor Bhavesh Balchandani to play the role of Lord Krishna on Chakradhari Ajaya Krishna.
9. He also played pivotal roles in popular television shows including Sankatmochan Mahabali Hanuman, Diya Aur Baati Hum, Peshwa Bajirao, Chakradhari Ajaya Krishna, and Ghtatotkacha.
10. Vishal Jethwa reportedly won the Lions Gold Awards for Favoirite Child Artist Male for his favourite role of Akbar in his debut show.
Also Read: Mardaani 2 Trailer: Rani Mukerji Is One Feisty Cop You Dare Not Mess With