Vivo iQOO Foldable Smartphone Render Image Leaked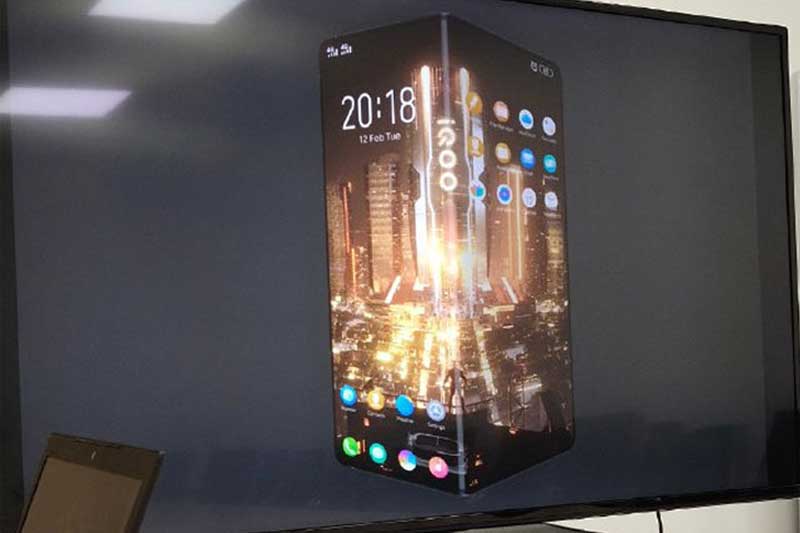 Foldable Smartphones sounds like futuristic sci-fi gadgets, where using the same screen as a tablet and mobile phone can bring added advantage. Pushing foldable models into streamline usage depends on how well users are accepting the new tech. We had heard from Xiaomi and Huawei prepping for their foldable modes, and now Vivo joins the race through its sub-brand iQOO. Focused on premium line products iQOO's first foldable smartphone render image is leaked on Wiebo.
Agreeing if the leak is hinting towards a real model the big size looking Smartphone has a startling but peculiar design. Among all other leaks we had seen recently, iQOO Foldable Smartphone has the biggest and thinnest screen. The device looks like more of a concept than a real-world possible smartphone.
Leaked render images only show the display part of the device, the rear end, camera, connectivity ports, buttons, etc. everything is suspense. The image is also speculated to be an incomplete render, we might hear soon from the brand in the upcoming MWC 2019 event.
Also read on Huawei Teased Launch Of Its First Foldable 5G Smartphone & Xiaomi Wants To Become First Company To Present Double Folding Smartphone for more on Foldable Smartphones.
Vivo iQOO Leaked Images Source:PlayFulDroid