Washington: Cabinet Members Discussing Donald Trump's Removal
Cabinet Members Discussing Trump's Removal After Capitol Attack: Reports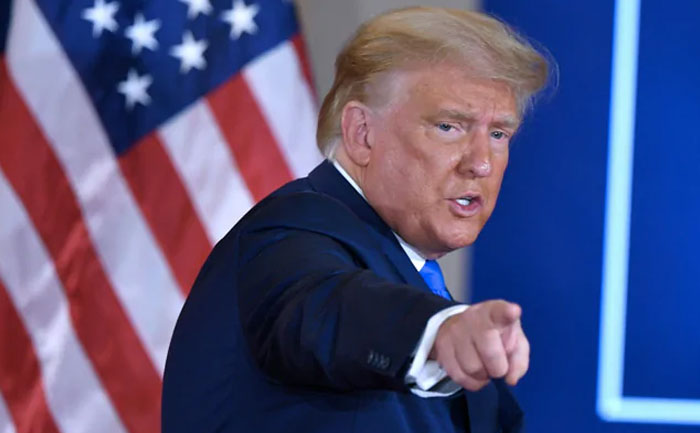 Members of President Donald Trump's cabinet have reportedly discussed the possibility of removing him from office. The discussion took place after his supporters stormed the Capitol. Three popular news channels have reported it. Ever since Trump supporters breached the US Capitol, lawmakers, business leaders and media establishments too are supporting the act.
CNN quoted unnamed Republican leaders saying the 25th amendment had been discussed, saying they had described Trump as "out of control." The 25th amendment to the US Constitution allows for a president's removal by the vice president and cabinet. This is done if the President is judged "unable to discharge the powers and duties of his office."
Reportedly Vice President Michael Pence will have to lead the cabinet in a vote on removing Donald Trump from the office. Trump's encouragement of the protesters and other bizarre behavior has raised questions in the minds of many about his ability to lead.
Democrats of the House Judiciary Committee sent a letter to Pence urging him to act to remove Trump, saying he had stoked an act of insurrection and "sought to undermine our democracy."
Congressman Ted Lieu tweeted,
Dear @VP @Mike_Pence: If Trump doesn't resign, please start 25th Amendment proceedings to remove him. As you are well aware, @realDonaldTrump is detached from reality, angry and dangerous. Below is our letter to you from multiple Members of the @HouseJudiciary Committee. https://t.co/vgl2eCEA7q

— Ted Lieu (@tedlieu) January 7, 2021
Democrats on the US House judiciary committee also urged the vice president to use the 25th amendment to remove Mr Trump.
Also Read: Washington: Mob Storms US Capitol, 1 Dead In Violence