West Indies cricket legend Brian Lara admitted in Mumbai hospital
Windies Batting Legend Brian Lara Admitted to Hospital in Mumbai After Health Scare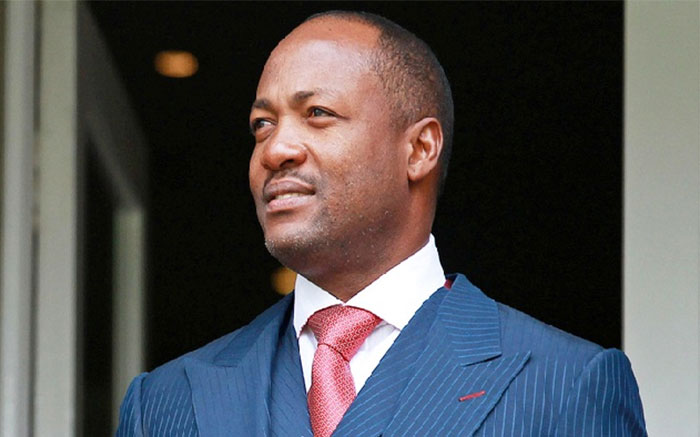 West Indies cricket legend Brian Lara has been admitted to a hospital in Mumbai after a health scare. The 50-year-old from Trinidad complained of chest pain and was soon taken to the Global Hospital in Parel, Mumbai. Lara is in India as an expert for a sports network for the 2019 Cricket World Cup.
News agency ANI reported that Lara was at an event in a nearby hotel when he complained of discomfort. he was taken to the Global hospital in Parel. Doctors are quite tight lipped about it, but will soon be issuing a statement.
#Mumbai: West Indies legend Brian Lara has been admitted to Global Hospital in Parel after he complained of chest pain. Hospital to issue a statement shortly. (file pic) pic.twitter.com/sGnvBpiavA

— ANI (@ANI) June 25, 2019
Brian Lara holds the highest individual score of an unbeaten 501 and is the only man to score 400 in a test match. In 131 Tests, Brian Lara scored 11953 runs including 34 hundreds and 48 fifties. In 299 ODIs, Lara scored 10405 runs including 19 hundreds and 63 fifties. In 31 Tests against Australia, Brian Lara scored 2856 runs including 9 hundreds and 11 fifties.
The legendary left-hander played is considered the most awe-inspiring batters of an era in which the iconic Sachin Tendulkar was his contemporary. The two legendary players dominated the batting charts in the 1990s.
Lara retired from international cricket in 2007.
Also Read: Ranveer Singh shares pictures with Sachin Tendulkar, Brian Lara & other legends