What is Pongal? Some Amazing Facts About The Festival of Harvest
Pongal 2020: Here are some unknown and lesser known facts about Thai Pongal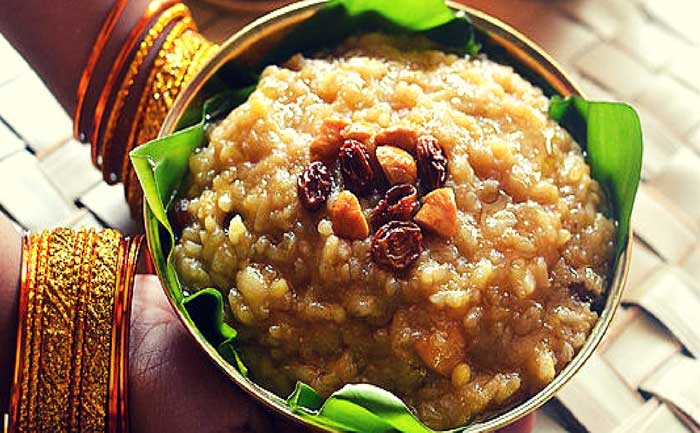 Pongal is undeniably one of the most popular festival celebrated in South India. For the unversed, Pongal is a few days Hindi harvest festival which is mainly celebrated by Tamil people. Pongal, which is also known as Thai Pongal, basically falls on January 14. The four days long festival are called Bhogi Pongal, Surya Pongal, Maattu Pongal and Kaanum Pongal. Happy Pongal Wishes & Greetings
We all know how Indian celebrates every festival? Before we are done celebrating one festival in India, another comes right around the corner. Yes, Pongal is no different. Pongal and Makarsankranti are celebrated every year on the same day. Makar Sankranti 2020 will be celebrated on January 15, 2020.
As we are just a few days away from Pongal 2020, we have decided to bring all the necessary information you must know about Pongal. The following article has Pongal facts, dish, images, ritual, tradition and more.
If you are looking for information about Pongal celebration, you have come to the right place as we have brought you everything here.
What is Pongal?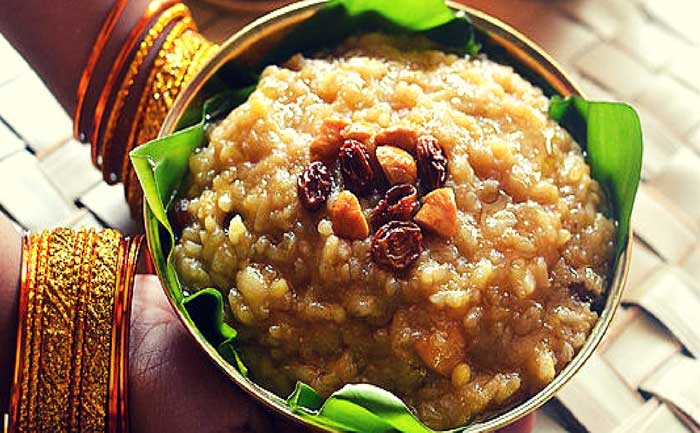 First of all you should know that Pongal is a four days long festival, which is widely celebrated in Tamil Nadu. The festival falls every year in the month of January. The festival usually arrives when (that is, the January-February season) when crops like rice, sugarcane, turmeric etc are harvested. And that is the reason why Pongal is known as Hindi Harvest festival of South India. 
Do you know what actually Pongal means? If not, keep reading this article, the term Pongal means in to boil in Tamil language.  Pongal, one of the important Hindu festivals, falls around the same time as Lohri every year, which is around mid-January.
Notably, Pongal is also a name of a dish consumed during this festive time, which is sweetened rice boiled with lentils.
We have described everything that happened during the four days of Pongal festival here:
Pongal First Day – The Bhogi festival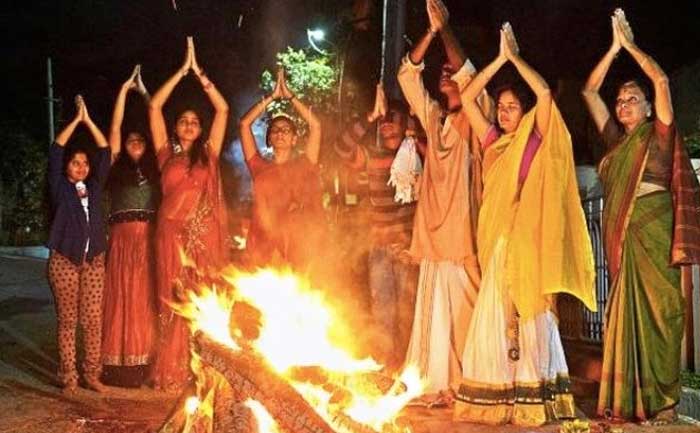 The first day of Pongal is called The Bhogi festival, honoring Lord Indra, which is said to the god of ran and the lord of the lord. This happens to be the day when ritual of Bhogi Mantalu is observed, during  which useless items of the household are tossed into a bonfire traditionally made of cow dung cakes and wood.
Pongal Second Day – Thai Pongal
The second day of Pongal is called Thai Pongal. On the occasion of this day, a special ritual is observed where milk and rice boiled together in an earthen pot – to which a turmeric plant is tied – out in the open as an offering to the sun god. With this practice, people also offers sticks of sugarcane, coconuts and bananas.
What makes the second day of Pongal more interesting is that is Kolam, the traditional design hand-drawn at the entrance of houses with lime powder. Notably, this drawing must be made in the earlier morning after taking a bath.
Third Day  – Mattu Pongal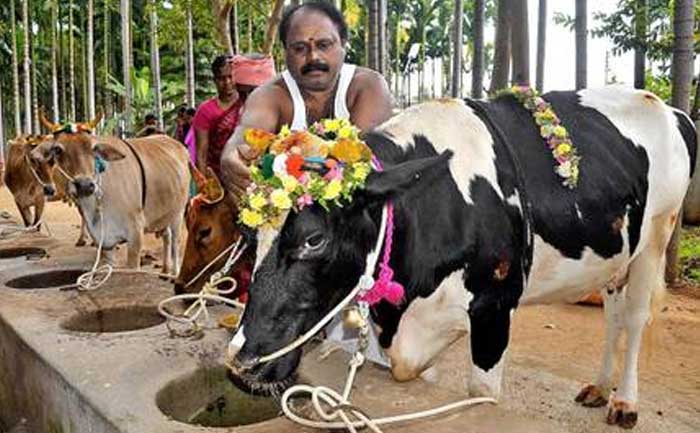 The third of Pongal is called Mattu Pongal. This day is celebrated in the name of cows. On this day, cattles are decorated with bells, sheaves of corn and garlands and then worshipped. It is believed that Lord Shiva had once sent his bull, Basava, on the earth a message written on him asking people to have an oil message and take bath daily and to each once in a month.
However, Basava, had mistakenly made an announcement that Shiva has asked people to eat daily and have an oil bath once a month.The Enraged Shiva extradited Basava to the earth forever. He also cursed that he would have to plough the fields to help people produce more food. Hence, the association of this day to cattle.
Fourth Day – Kaanum Pongal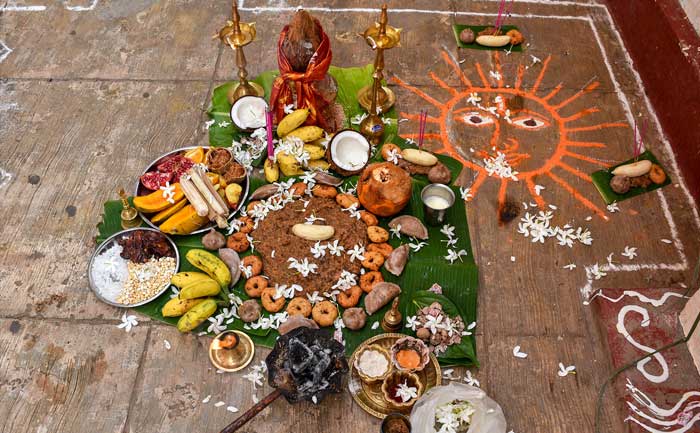 The fourth and final day of Pongal is called Kaanum Pongal. On the occasion of the last day, a ritual is observed where the leftover sweet Pongal and other food are put in the backyard along with betel leaves, betel nuts and sugar cane.
This Pongal ritual is mainly performed by the women in the name of their brothers, asking for their prosperity.
Yes, that's all you must know about the festival of harvest Pongal. We wish you all a very Happy Pongal 2020!