Sony Unveils Autonomous Car At CES 2020, New Information About PS5
Sony also revealed new information about the upcoming PS5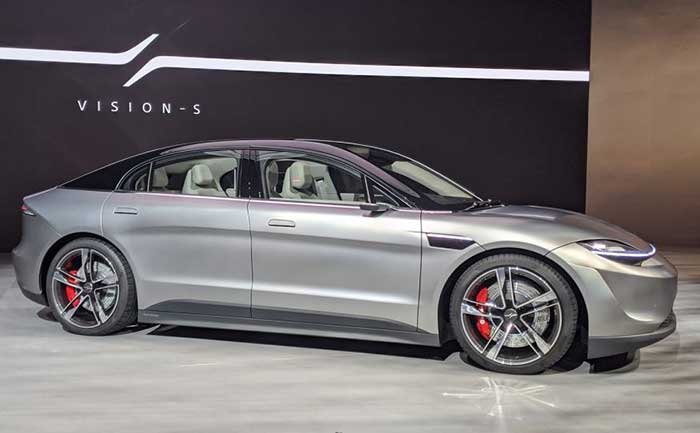 CES 2020 is well and truly underway with all the bigwigs of the tech industry making big announcements and reveals. While Samsung came forward with its sleek Galaxy Chromebook, Xenoma brought the innovative smart pajama to the event. Now Sony has thrown its hat in at CES 2020 and surprised everyone by revealing a concept autonomous car designed for safety, entertainment, reliability, and comfort.
The concept vehicle is called Vision-S and has 33 sensors and includes the Sony AI technology to detect people. In addition, the concept car also features  Sony's 360 Reality Audio.
Sony chief executive Kenichiro Yoshida commented at the CES 2020, saying, "It's not an exaggeration to say that mobile has been the mega-trend of the last decade. I believe the next mega-trend will be mobility. Sony will continue to evolve as a creative entertainment company with a solid foundation of technology."
Autonomous vehicles have become quite the trend as of late. Big names like Ford, Audi and BMW have shown interest in exploring the autonomous vehicles market.
However, the Vision-S wasn't the only reveal by Sony at the CES 2020. Attendees were also treated to new information about the much-awaited PlayStation 5 console. Jim Ryan revealed that the console will design the "future of gaming." The PS5 console will be available for purchase around Christmas this year.
The Playstation boss went on to add, "Our promise to the 100 million strong PlayStation community is to offer the biggest and best in content, and to deliver unique experiences to gamers with unprecedented speed."
However, Sony is not the only one coming out with a new console this year. Microsoft will also be launching its Xbox Series X by the end of the year.
ALSO READ: CES 2020: News And Schedules For The World's Biggest Tech Show