Whats App Rolls Out View Once Feature. How To Enable It
Whats App Rolls Out New Feature View Once. Lets You Send Photos, Videos That Can Be Viewed a Single Time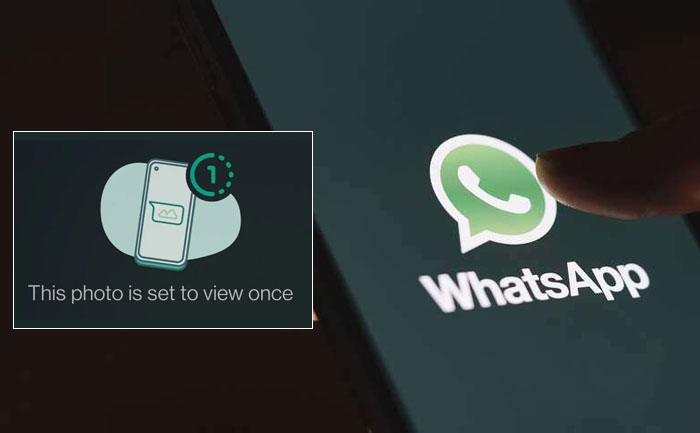 Whats App has rolled out a new feature View Once, that lets you send disappearing pictures and videos. The new feature lets users send pictures and videos that can be viewed once by the receiver and then they disappear. However, you can save it by taking a screenshot. But you will have to select the View Once feature each time you send a view once picture or video.
But Whats App has warned that you should use this feature with trusted people only. For anyone can take a screenshot and save it without your knowledge. You will not be notified if anyone takes a screenshot of the picture and videos without your knowledge.
Details about the new WhatsApp feature:
Any photo or video you send using the 'View Once' feature will not be saved to the recipient's Photos or Gallery.
Once you send a View Once the photo or video, WhatsApp won't be able to show it again.
The app will also not allow you to forward or share the photos or videos that were sent or received through this feature.
You can see if a recipient has opened a View Once photo or video if they have read receipts turned on.
If you don't open the photo or video within 14 days of it being sent, the media will expire from the chat.
If the photo or video has already been opened, the media will not be included in the backup and can't be restored.
How to send View Once media on WhatsApp?
Open WhatsApp and tap on the attachment icon.
Go to Gallery and select the photo or video you want to send to your contact.
After selecting it, you will see a clock-like icon in the 'Add a caption bar.
Tap on it to enable the View Once feature.
Once you enable it, the app will show a message saying "Photo set to View Once."
You can then send disappearing photos to your friends and family members.
You can download the latest WhatsApp version on your iPhone by going through the App Store.
Android users can get the updated WhatsApp version from Google Play store.
Also Read:  WhatsApp: Archive Chats Will Remain Hidden Even After New Messages