WhatsApp Hack Allows People See Your All Messages. Here's How to Stop It
Can WhatsApp account be hacked?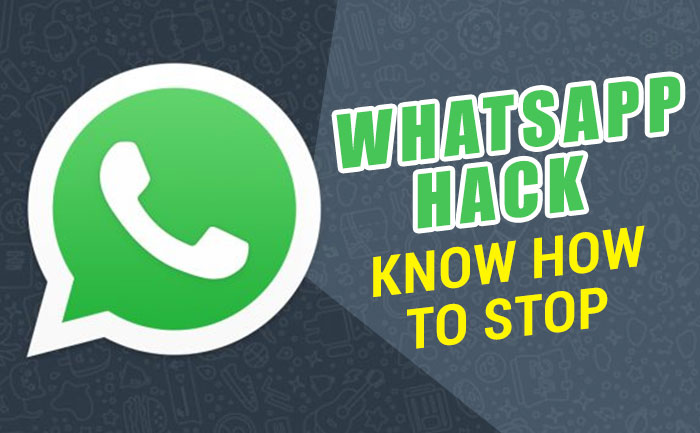 A Singapore based secuirty researcher named Awakened has revealed that Whatsapp account can eassily be hacked if you are using Android 8.1 and Android 9.0 Pie. According to reports, hackers can access your Whatsapp account by just sending you an animated GIF to your number.
In 2017, Whatsapp added support for these looping animation but hackers seems to have found yet another way to leverage these bugs to access your smartphone and read your messages.
According to research, the latest bug can only impact Android users. Using the bug, hackers can access not only your Whatsapp application but they can steal information and files from your smartphones as well.
Since, an animated GIF does not need click to open it, Whatsapp users would not even need to tap on the image to begin the malicious code.
Providing our readers best possible ways to keep their smartphone safe, we have come up with two solutions to keep the hackers far away from their smartphones.
Here's How to protect WhatsApp account from being hacked?
Update Your Version Of Android
As we have mentioned above about the latest bug can only affect an older versions of Android – 8.1 Oreo, which was launched in August 2017 and 9.0 Pie debuted one year later – because it requires an older version of the WhatsApp software.
If you upgrade your old version of Android to a latest version Android 10, then you are likely to be safe from the hackers. Android 10 is said to be more safe and has scores of new features such as shiny new gesture navigation system and better controls around privacy and location data, but also boasts a number of security tweaks as well.
The most importantly, Android 10 drops support for ageing applications, like the older versions of WhatsApp that are still vulnerable to this GIF attack. So, do not forget to update your Android version.
Update Your WhatsApp
There is one more option, if you are unable to upgrade your Android version. Well, you can be saved from hackers' attack if you update your WhatsApp application. WhatsApp has patched the vulnerability in version 2.19.244 or newer.
So,  if you're running an older version of WhatsApp then it's definitely worth downloading anything newer than 2.19.244. Upgrade WhatsApp application right now.
Fortunately, Facebook – which owns WhatsApp – doesn't believe the issue has affected any of its other messaging services such as Facebook Messenger, and Instagram.
Also Read: WhatsApp Rolls Out Fingerprint Lock Feature For Its Beta Users