Where Is Xur? Destiny 2 Xur's Location Today, February 7
Where is Xur? The Destiny 2 exotic gear merchant is about to go live and sell more exotic weapons and armour.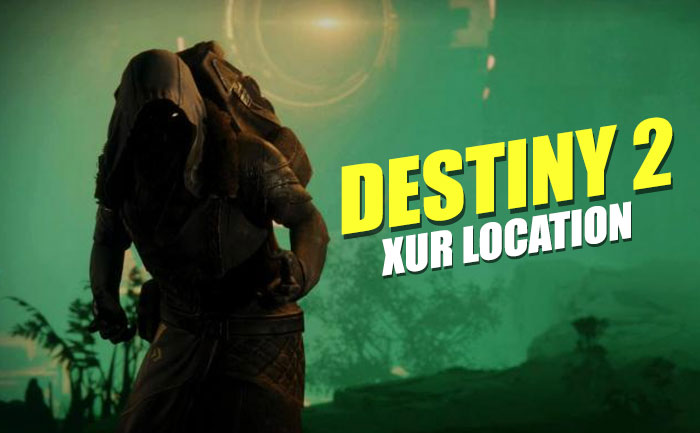 Where is Xur Today (February 7)? You guys must be desperately waiting for Xur's location today, as he appears on Friday somewhere across the Destiny World. Xur's location this week will be revealed below, keep reading to find out.
Without any further ado, let's find out where Xur will appear this week (Friday).
Xur's Location – February 7, 2020
Xur's location for this week is in the Tower, relaxing on the back stairs of the Tower Hangar.
Destiny 2 Xur's Inventory
Xur's inventory this week includes:
Black Talon (sword): 29 Legendary Shards
Knucklehead Radar (Hunter helmet): 23 Legendary Shards
Lion Rampant (Titan legs): 23 Legendary Shards
Aeon Soul, (Warlock arms): 23 Legendary Shards
Exotic Engram: 97 Legendary Shards
Invitation quest: 9 Legendary Shards
Who is Xur?
If you do not Who Xur is? You must know that Xur is an Agent of the Nine and a vendor in a popular video game Destiny 2. He brings weapons and armors and sells for Legendary Shards. Unlike Destiny 1, Xur in Destiny appears only on the weekends between 1PM EST on Friday to 1PM EST on Tuesday, and his location changes each week. Xur only makes his appearance in the public sector of any of the four worlds: European Dead Zone, Titan, IO, and Nessus or in the Tower.
You can find Xur's location, which is shown with an IX on the map. Every week, we update this location and let you know where Xur is located this week and what his inventory has for you. With our information, you'll be able to track Xur and figure out what you want to buy from him this week.
Check out our other Destiny 2 related articles for more tips and tricks to get ahead in Destiny 2.