You Can Withdraw Cash from ATM Without Debit/Credit Card, Here's How
Now Withdraw Cash from ATM without using Debit/Credit Card; Here is how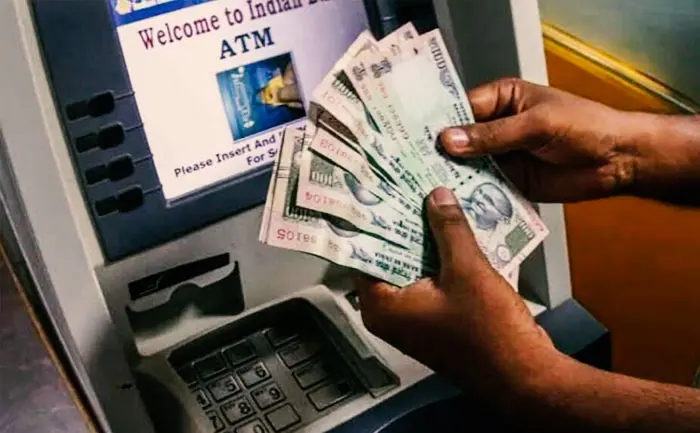 The general public was much benefitted when ATM machines were installed by banks. Now they had no need to stand in lines to withdraw or deposit their money in their accounts. People started using a debit card for withdrawing cash from the ATM. But what happens when you forget your debit card or credit card at home. No worries now you can withdraw money from the ATM's the help of a UPI-based app.
NCR Corporation is the firm that makes ATMs (automated teller machines) in India. They have launched a UPI-enabled interoperable cardless cash withdrawing system. This facility has been launched by the National Payments Corporation of India (NPCI) and the City Union Bank in a partnership. This technology will enable users to withdraw money from an ATM without the need for a physical debit or credit card.
You can withdraw money using this tech by using your smartphone and any UPI-enabled application like BHIM, GPay, Paytm, PhonePe etc.
Here is how you can withdraw money from ATM using this technology:
Open any UPI app like Google Pay, BHIM, Paytm, PhonePe, Amazon on your smartphone
After opening the app, you will have to scan the QR code shown on the ATM screen
Next, you will have to enter the cash amount you want to withdraw and then press the proceed button.
After pressing the proceed button, you will have to provide a 4 or 6 digit UPI PIN
You can collect the cash from the ATM
The withdrawal under this new system is likely to be capped under Rs 5,000 initially.
You do not have to fear any scams, since QR codes are dynamic. They keep changing with each transaction and hence cannot be copied. This also ensures that the transaction through this process is secure.
The City Union Bank said that around 1,500 of its ATMs across the country already support this technology. The NCR Corporation and the NPCI are currently discussing how this facility can be implemented across all ATMs in the country. A formal association will be announced in the next couple of months.
Also Read: FM Nirmala Sitharaman: Debit card holders can withdraw cash from any ATM for free