World Cup 2018: Honda equaliser hands Japan 2-2 draw against Senegal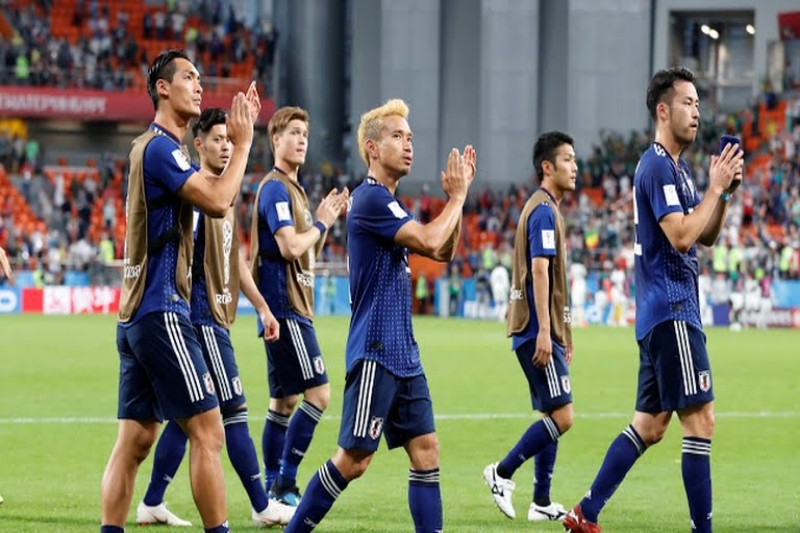 Keisuke Honda scored a 78th minute volley as Japan came back twice from behind to eventually hold Senegal to 2-2 draw at the Ekaterinburg Arena on Sunday.
The Japanese stood no match against the physical attributes of the Senegalese in the early exchanges, but soon retorted to what coach Akira Nishino had demanded – wise use of their own strength to counter the power play of Senegal. It took them over a quarter but the Asian side finally inclined and soon began the high pressure and quick passing play between themselves.
But Senegal by then had already scored one, when goalkeeper Eiji Kawashima mishit a punch off Youssouf Sabaly's shot and the ball fell with grace right into Sadio Mane's knee, the Liverpool striker gleefully watching it go into the net.
It was a repeat of what the Africans did against Poland – leap to score from blunders and here was a big goalkeeping error that could have easily decided Japan's fate. Instead it helped them hang on and following the draw both teams have four points each, equals on goals scored and conceded.
Senegal though will feel they have easily walked away with three full points had they finished well. The Japanese could feel the same in the end both sides falling short in the final third.
Japan's equaliser came suddenly and in a minute of flash they had levelled. Yuto Nagatomo burst into the Sengal box in the 34th minute controlling a long ball before Takashi Inui intervened, curling a low shot past Kadim N'diaye. Both the goal scorer and play-maker together were the shortest men on the pitch and it was ironic how these two, check marked by coach Nishino for less than expected height delivered with their wise-passing game.
The goal brought composure for Japan who looked more comfortable as play resumed after the interval. Unlike their first quarter of the match, 'Samurai Blue' came close to scoring on a number of occasions in the next 15 minutes but Yuya Osako misjudged a free-header while Inui hit the upright from close range.
As Japan raised their game, the Lions of Teranga soon found themselves in a spot of bother on the brink of a loss from a superior position. Japan's close chances however came of little use and Senegal soon regained the lead in the 71st minute after Moussa Wague volleyed home a low-cross from the left – the 19-year-old joining Frenchman Kylian Mbappe as this World Cup's youngest goal-scorer.
But his goal was not enough to steer Senegal to victory as Honda equalised for Japan just seven minutes later. It came after Osako ran behind a loose ball from the left and cut back for Honda to seal a point for Japan, leaving Group H wide open.