World Cup 2018: Lukaku, Hazard double helps Belgium thrash Tunisia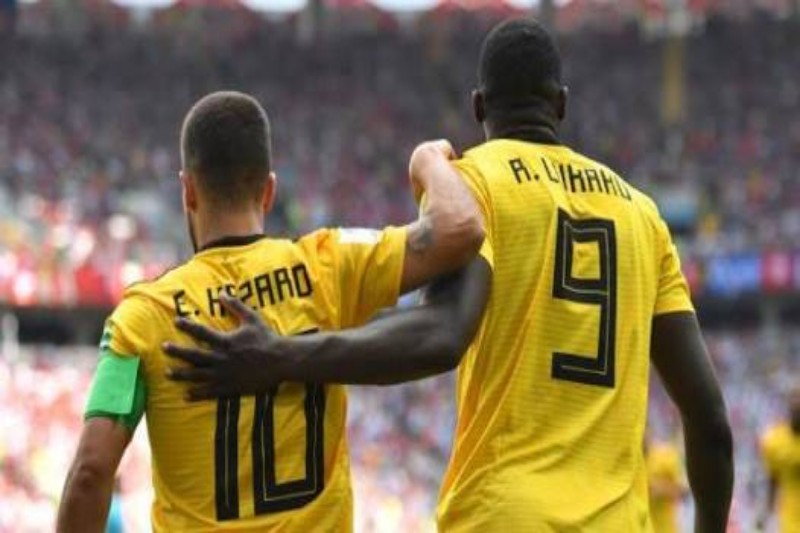 It rained goals as much as it rained water in Moscow, with Belgium crushing Tunisia 5-2 at the Spartak Stadium on Saturday. Romelu Lukaku and Eden Hazard scored a brace each, while Michy Batshuayi added a fifth to round-off a comfortable win.
They scored five but Belgium could have had eight and Batshuayi more than a hat-trick, but the on-loan Borussia Dortmund striker somehow found a way to not score, hitting the upright twice from close ranges. He did eventually net one getting at the end of a superb cross from Youri Tielemans in the final minute of play, before placing it to the right of Ben Mustapha.
Continuing from where they had left after a breathtaking second-half display against Panama – a period they scored thrice after a rusty first-half – the 'Red Devils' needed just six minutes to get going, wtih Hazard scoring from a penalty after he was brought down in the Tunisia box by centre-back Syam Youssef.
That goal was the second-time Tunisia conceded inside the opening 15 minutes and if anything, it was followed by a series of horrific errors by the Africans most of which ended up with Belgium scoring.
Ali Maâloul was at the centre of those blunders, his loose passes making way for two quick Belgium coutner-attacks from which Lukaku scored twice. The first was in the 15th minute and was after Thomas Meunier disposed the left-back, before finding Dries Mertens who slipped the ball for the big striker to score. Then in the third minute of added time, Meunier once again found the Manchester United forward with a ball that left the Tunisian defenders watching as Lukaku chipped it above the goalkeeper. That goal, his second brace in two matches took big Belgium to joint-top beside Cristiano Ronaldo, in the race for the golden boot.
Tunisia pulled one back in between those two goals and just after the second, when Dylan Bronn hammered a header way past Thibaut Courtois from a Wahbi Khazri curled cross. The Rennes player later scored a consolation goal but apart from that was only left to chasing the ball as Belgium ran riot. Their chances of a comeback however was wiped-off in the 51st minute when Chelsea star Hazard scored from a personal brilliance splitting two the centre-backs with his run before poking it above a rushing Mustapha.
The victory not just carried Belgium to the knockout stages but also propelled them to the top of Group G. Tunisia after successive defeats are now knocked out of the World Cup and will head home after their final match against Panama.