World Cup 2018: Quarterfinal against Uruguay an emotional and family affair for Antoine Griezmann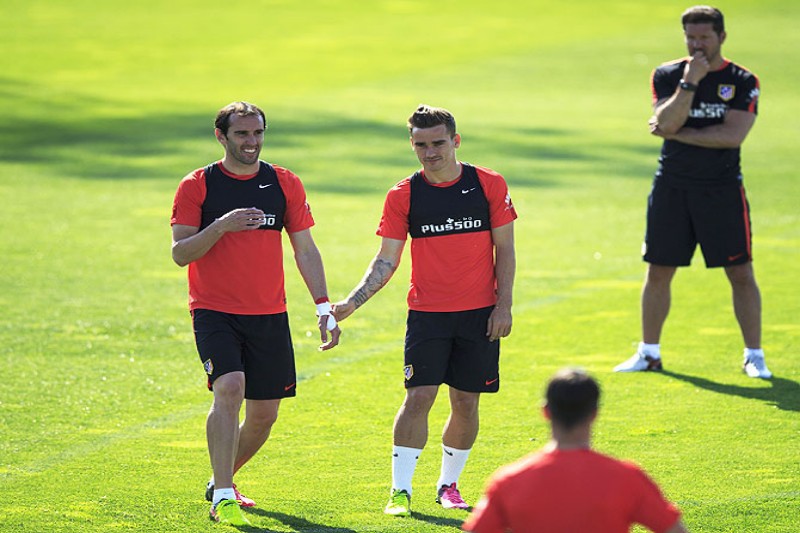 The quarterfinal match against France on Friday will not just be 'emotional' but also a family affair for star forward Antoine Greizmann, who in his 13 years football career in Spain has developed strong ties with players from the South American nation.
Griezmann, who began his career with Real Sociedad in 2009 after spending five seasons with their youth team, joined Atletico Madrid in 2014 and has since linked up with Uruguyan midfielders Diego Godin, Jose Gimnez and Christian Rodriguez at the club.
Godin however is not just Griezmann's teammate at Atleti but is also a godfather to his youngest daughter and after Uruguay made it to the tournament semi-finals four years ago, the 27-year-old drove to the airport to receive both the defenders when they returned.
"Diego is a great friend, I'm with him every day, in the changing room, off the pitch, and that's why he's the godfather to my youngest daughter. It's going to be an emotional game but also a great one," said Griezmann at a press conference. He has so far scored two goals at the World Cup, both coming from the spot.
"The first time I signed a deal I called him (Godin), he told me good things about the club and that made me want to sign for Atletico Madrid."
Also Read: Uruguay's Sanchez elated after World Cup debut
He was coached under Uruguayan coach Martin Lasarte at Sociedad, who played the then young striker alongside Carlos Bueno. The two then formed a formidable pair at the club and promoted it back to the top-flight Spanish division.
Griezmann has also been made made a honorary member of penarol, where Rodriguez currently plays. The quarterfinal contest on Friday however promises to be a fiesty affair as both France and Uruguay battle for a place in the semi-final.
"Gimenez and Godin know everything about me but I also know everything about them," said the Frenchman.