World Cup 2018: Belgium truffle up against the Brazil might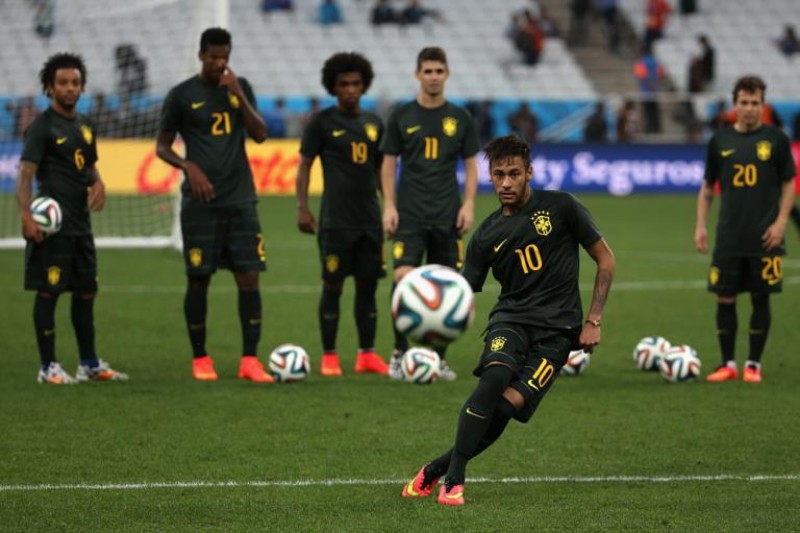 In a World Cup so brutal and unpredictable, Belgium's comeback victory over Japan was a relieving facet, for it brought the best out of this World Cup's true underdogs.
But still for obvious reasons, Brazil start as the favourites against a side which, until the 69th minute were returning home, having surrendered before the weakest of all teams in the last-16.
Belgium at last bounced back hassling and raffling past the Asian side, leaving them on their haunches. That 30 minutes of football and one simply couldn't deny that the 'Red Devils'  were of champion quality.
But against Brazil? The 'Selecao' boys have conceded just one goal in the entire tournament. Belgium shipped two each against Japan and Tunisia. Brazil are five-time champions, Belgium's only semi-final appearance dates back to 1986. Stats like these, all tilt towards the men from the Samba land, but one – history.
Also Read: World Cup 2018: Luis Suárez has a point to prove, today
The last time Brazil beat an European opposition in a knockout game at the World Cup was in 2002 – a resounding 2-0 victory over Germany in the final. Only humiliation and defeats have followed since then.
The 0-1 loss to Italy in the quarterfinals in 2002, 1-2 defeat against Netherlands in 2010 and then the worst of them all. A 1-7 drubbing at the hands  of Germany in 2014.
It had forever changed the way Brazil will be perceived against an European enemy. They will certainly be the favourites against all others but against Europe.
Only two of those that were in the team against Germany four years ago, played against Mexico in the last-16. A third (Fernandinho) will be starting against the 'Red Devils', because Casemiro is suspended, while a fourth (Marcelo) might start if fit.
Also Read: Neymar more a 'Diva' than a footballer
Coach Tite has certainly brought this team far ahead from that shambolic night in Rio and the ruggedness in defence that they present, might just be enough to handle Belgium's attacking spree, who have scored 12.
They were already the favourites even before a ball had been kicked in Russia, but with a long and stretched history against Europe in the last 16 years, will they really start as favourites?