World Cup 2018: Luis Suárez has a point to prove, today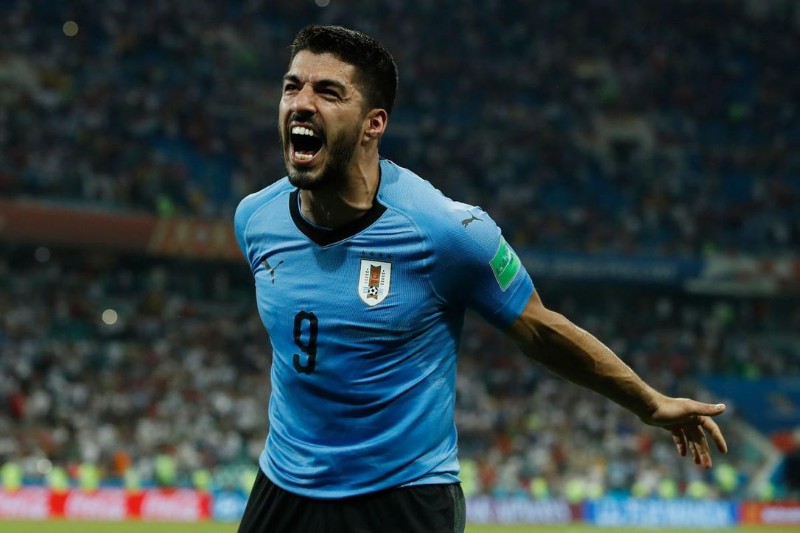 He may be Uruguay's all-time leading goal scorer but Luis Suárez still chases crooked shadows of his tarnished legacy at the world's grandest stage.
If his deliberate handball to stop Ghana from going through to the World Cup semi-finals in 2010 laid the cornerstone for his blemished image, a bite on Giorgio Chiellini's shoulder four years later only censured them.
Suárez was sent home on both the occasions and might as well be this time, if Uruguay fails to beat France in the quarter-finals.
The Barcelona star may have not have rechannelled his helluv mode in Russia, but has also done nothing right to change his past sullied image.
But France on Friday presents him with another shot at redemption – and possibly last – to establish his legacy at the World Cup.
'I have said I want to put things right after the way I left the last World Cup, and this can be my time, this can be our time," said Suárez.
Also Read: Diego Maradona appologises over referee comments
With just one goal and an assist to show, it has so far been a poor campaign for the 31-year-old and he's had to rally behind his attacking partner Edinson Cavani, who set the stage of fire With a wonderful brace againt Portugal in the last-16.
Cavani has not just scored more but also has most shots and covered more distance than Suárez did, despite spending less time on the pitch. The PSG star however is a major doubt for the clash against France and may at the least, make a substitute appearance.
Also Read: Guillermo Varela aspires to play with Suarez in FC Barcelona
But Suárez will for the umpteenth time start as Uruguay's first line of offence but perhaps for the final time at the world's greatest stage.
He will be 35 by the time the next World cup comes around and knowing very well that life in the four years could change drastically, 'El Pistolero' would not be short of motivation as he makes one final attempt to bury his tarnished image of the past and recreate one for the future.
"It isn't about living in the past – this for me is about making things right."