WWW Turns 30 – The Universal & Free Information Space That Connected Everything
Happy Birthday World Wide Web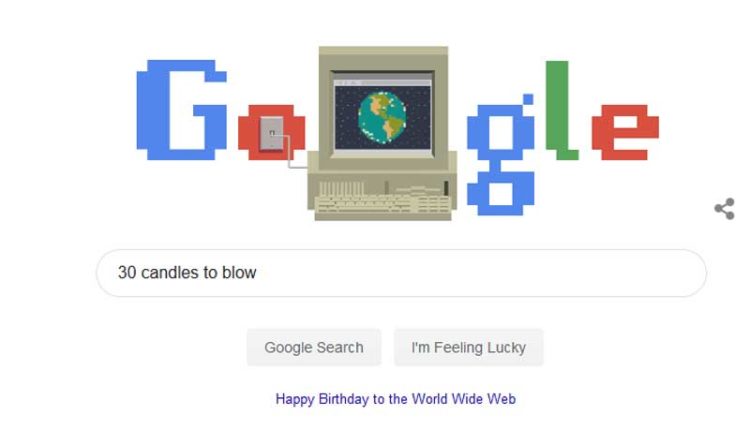 Google is celebrating 30 years of WWW shared an adorable doodle showing an image of pretty old system loads the rotating globe, occupying the O in Google. This indicates how important WWW is today in the history of mankind where a tiny invention intended to share documents turned out to be an artificial neural network of information widely traveling around the globe in milliseconds.
Tim Berner-Lee created WWW at CERN, a European Organization of Nuclear Research. He wants Universal and Free information space not limited to sharing knowledge, but to the community and collaborates. At that time this might sound something elementary but within a decade the spark of internet consumed the entire world.
He also made world first web browser and web server. This is was the beginning of a platform where we cannot just share information but we can do one of the most important things without living near to each other and that is coloration. Tons of tasks are today carried out on electric speed through simple emails, commutation standards had upgraded and we are now seeing services that let us travel, commute, shop, contact emergency services, donate, etc everything through an app. All this is possible because of WWW.