Xiaomi Wants To Become First Company To Present Double Folding Smartphone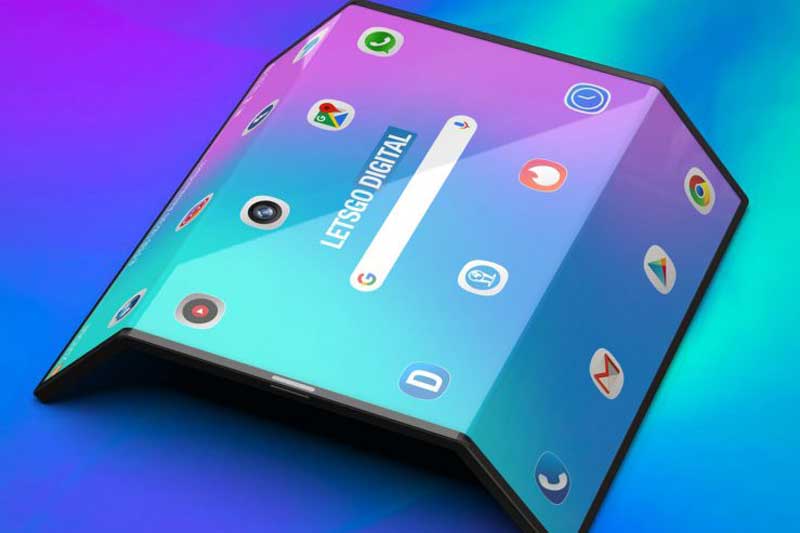 Foldable Smartphones are the next big hype in the Mobile Category, in MWC 2019 manufacturers like Huawei, LG, etc. are all set to surprise the world with their innovative foldable smartphone model. Xiaomi a leading smartphone manufacturer official shared a statement that clearly states the company wants to become the first company in the world to present a double folding smartphone. Xiaomi is prepping to bring a flexible folding screen design co-developed by the company and its supply chain partner. The phone features a unique design and a special folding mechanism that turns the phone into a big screen tablet and by two side fold's into a smartphone.
Xiaomi shared an official statement with Letsgodigital.org. The best thing is to get an overview of how really Xiaomi's unique foldable device looks, Letsgodigital shared 3D render images of how the phone can actually look. Lin Bin CEO of Xiaomi recently shared a video of using a prototype model.
Below is the complete statement according to the source link:
Xiaomi's Global PR Team official statement: The double folding smartphone is the latest innovation by Xiaomi. One of the key components of the phone, the flexible folding screen, is co-developed by Xiaomi and its supply chain partner. Aside from the screen, its design, folding mechanism and MIUI adaptation are developed by us.

Xiaomi is first in the world to present a double folding smartphone and has the same technical challenges posed in its three different form factors – double folded, single folded, and tablet form. Prior to finding the best solution, Xiaomi has conducted extensive research into the development of a robust folding mechanism.

Each innovation is the result of joint, cumulative R & D efforts from supply chain partners and the device manufacturer. It is misguided to think a folding screen can be easily turned into a folding smartphone without significant breakthroughs in technology. Each segment of the industrial chain has a unique contribution. Xiaomi believes that innovative products and great user experience are possible with sound collaboration and participation from all parties.
Xiaomi Future Foldable Phone 3D Render by LetsGoDigital:
The phone Two Folding is a compilation of Hybrid look between Smartphone and a Tablet. The video of Xiaomi CEO using a prototype model is clear enough to convince the model is a reality. With power button and connectors on the side in table mode, the device once switch to Smartphone mode works well and the foldable touchscreens on the back do not disturb the usage. Xiaomi's proprietary MIUI is also an important aspect of the device. As per the news source, the foldable smartphone model will be called as – Xiaomi Dual Flex and Xiaomi MIX Flex.
Source: LetsGoDigital.org