Yeh Rishta Kya Kehlata Hai SPOILER: Vedika reveals Akshat's kidnapping plan
Yeh Rishta Kya Kehlata Hai Upcoming Twist: Akshat will kidnap Kairav and plans to extort money from kartik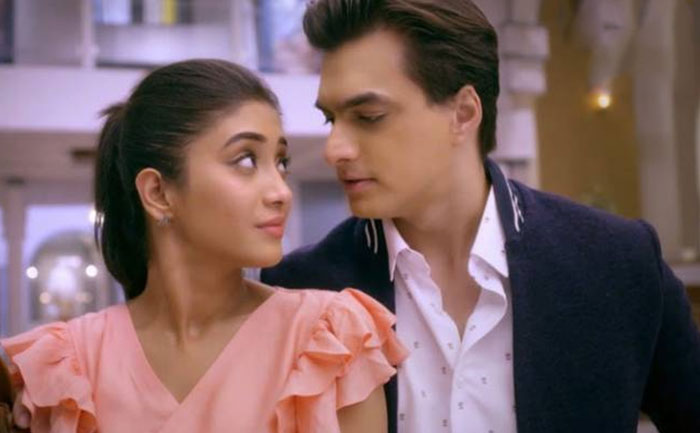 Yeh Rishta Kya Kehlata Hai Future Story: The makers of the show are not leaving a single opportunity to make Yeh Rishta Kya Kehlata Hai show very interesting and that is the reason why it always manages to be in top 10 Indian TV shows.
Post sparkling Diwali celebration, Goenkas are all set for Halloween party where they will also celebrate Vansh's birthday. Turning their happy moments into sad, Vedika's ex will kidnap the adorable kid Kairav leaving his parents worried. Today's Yeh Rishta Kya Kehlata Hai Spoilers
Akshat, somehow, managed to enter Goenka house after helping Naira to save Vedika from gundas. After seeing the money and house of Geoka, Akshat is lured and making plan to kidnap Kairav and make ransom call to Kartik.
As per his plan, Akshat will kidnap Kairav leaving his parents Naira and Kartik in tensed situation again. After making all possible efforts to find Kairav, they would be failed to find him and then Vedika comes out and reveal everything about Akshat's plan.
Vedika promises them saying that she bring their son back at any cost. After learning the reality, Naira and Kartik will get angry at Vedika for not revealing the truth and supporting him for executing Akshat's plan.
It would be an interesting to see that, will Akshat easily handover Kairav to Vedika? All we can do is to wait and watch.
In an interview with TOI, Neeraj Malviya, who plas the role of Akshat, opened on working with Rajan Shahi, "I was very young when I started watching this show and now, I am going to be a part of it. I still watch it whenever I get time. I have worked with Rajan sir before in 'Tere Sheher Mein' and always wanted to work again with him. He is a gem of a person."