Yodelling his way into our hearts: A tribute to Kishore Kumar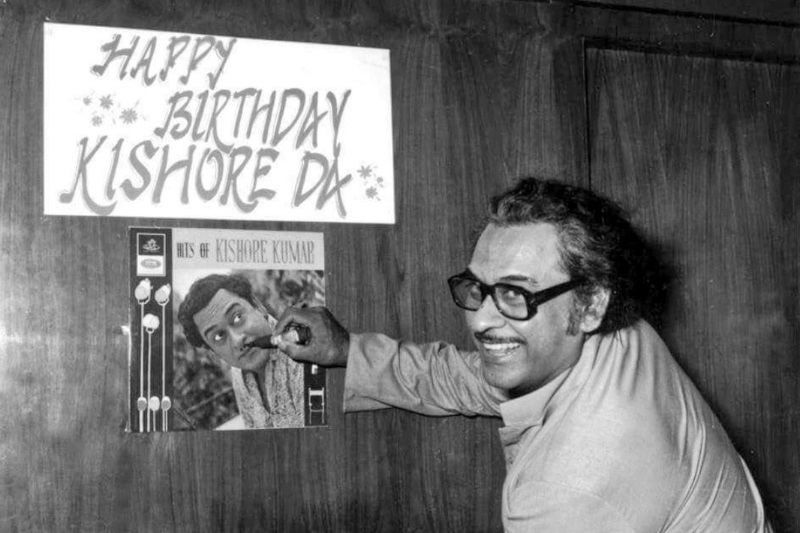 'Yodel-ay-ee-ooo' in Kumar's finicky and powerful voice still makes the heart of every Kishore Kumar fan throb, as the legend's signature yodels, inspired by Jimmie Rodgers and Tex Morton, are heard over the radio. Kumar's eccentricities and droll humour earned him quite a reputation. Kishore Kumar's music has been passed down the generations and continues to percolate and seep through decades of laypeople.
There truly is a thin line between genius and insanity but Kumar seemed to have found a middle-ground as he walked the tightrope par excellence. People who knew him at the time would definitely vouch for the notion that this creative genius suffered from a multiple personality disorder as he dabbled in almost all fields of creativity. He was a lyricist, composer, producer, director, screenplay writer and scriptwriter while he also managed to mimic people going about their chores and was a prankster of sorts.
During his childhood, his voice was reportedly coarse and his family even joked about it while saying that it sounded like a rasp of a bamboo split in two. Kumar owed his college canteen 5 rupees and 12 paise which he immortalised in his 1958 film, Chalti ka naam gaadi's catchphrase of a song Paanch Rupaiya Bara Anna. His antics with producers included asking one of them to dance on the table while he acted Another time, he reportedly kept shaving off parts of his moustache and hair and deliberately delayed the shoot, till he was paid his entire fee by the producer.
Kishore Kumar's eccentricities and idiosyncrasies knew no bounds as he once put up a signboard saying 'Beware of Kishore' on the door of his Warden Road flat.
Kumar also seemed to prefer the company of inanimate objects like the trees outside his house and reportedly had long conversations with them instead of people. Urban legends grew and piled about his weird ways, outlandish lifestyle, miserliness and quirks but he did not bat an eyelid instead he provided fodder for such rumours as these only let him confine himself to his solitude.
His eccentricities were probably his way of defending himself from a cruel, confused world. Though laughter was his leitmotif, Kishore Kumar was buffeted on the seas of life. He defied his family to marry Ruma Devi and ironically never found time to spend with his young wife and son. He was later entranced by the beautiful Madhubala but illness doomed their union. His brief dalliance with Yogita Bali was only a pained cry for companionship. When he finally found true love with Leena Chandavarkar the cruel fate intervened and before long took him away forever.
He errantly saw through his denial to endorse then Prime Minister Indira Gandhi's 20-point programme that led to his ban on Vividh Bharti and All India Radio during the Emergency period of 1975-1977.
His niece, Bharati Jaffrey, Ashok Kumar's daughter, revealed that when her mother died, Kishore Kumar came up to Ashok Kumar and asked, "kya karoon?" to which Dadamoni asked him to sing a song and he chose to sing, 'Yeh Jeevan Hai, Iss Jeevan Ka, Yehi Hai, Yehi Hai, Yehi Hai Rang Roop,' which seems to be apt for his departure as well.
A plethora of tributes have been paid to Kishore Kumar in the past and his enshrined songs have carved a niche for themselves in our naïve hearts. Here's wishing the legend a very happy 89th birthday in his heavenly abode!
(With inputs from Aparnna Hajirnis)
Also Read:Google remembers the Cinderella of Indian films, Meena Kumari