Yoon Se-ri to Lim Joo-kyung- Makeup Tricks To Learn From THESE Kdrama Characters
Ever desired to look like a Kdrama character? Here are quick makeup tips. Yoon Se-ri to Lim Joo-kyung, check out amazing makeup tricks inspired by popular Kdrama characters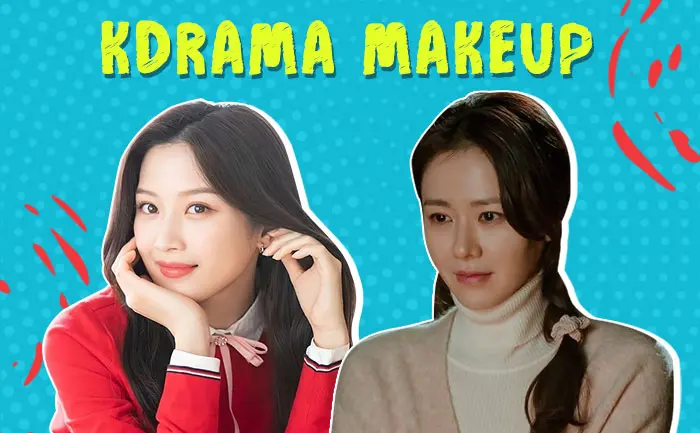 Ever wondered why Kdrama characters look charismatic and flawless? Well, the credits have to be given to the makeup artists and the Korean beauty standards. The highly evolved world of K-cosmetics has garnered the world's attention today and many fans love recreating makeup looks that of their favorite Kdrama characters. Either it's Yoon Se-ri from Crash Landing On Your, Kang Mo-yeon from Descendants Of The Sun or Lim Joo-kyung from True Beauty, these beautiful actresses have set some serious makeup goals for their audience. And there's no kidding if we say these stars follow some delicate tricks in creating such incredible makeup looks. If you have been looking for such makeup tricks to enhance your daily looks, then you are at the right place.
Makeup tricks inspired by popular Kdrama characters:
Crash Landing On You-Yoon Se-ri
Son Ye-jin portrays the role of Yoon Se-ri, she is an heiress to a conglomerate from South Korea. She is independent, confident and a businesswoman. To add more facets to her characters, the creators have worked impressively on her screen looks. Son Ye-jin aces in both, the de-glam and the glamour look in Crash Landing On You. You would almost never find Kdrama celebs not flaunting their glassy skin. In order to do this, they maintain a healthy routine and keep their skin moisturized. Se-ri carries a plain glossy look, wherein she avoids using a lot of blush, highlighter or false lashes. In many scenes, she carried a plain lip look, while in some she aces the bright lipshades.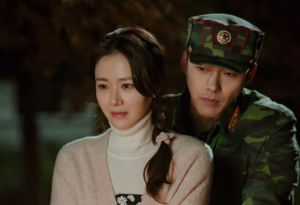 Boys Over Flowers- Geum Jan Di
Ku Hye Sun was seen portraying the role of Geum Jan Di in Lee Min-ho starrer Boys Over Flowers. She is loved by the audience for her innocent antics, smartness and her makeup looks. She is known for setting the white eyeliner look trend. People who have wide eyes can try this trick and enhance their looks. She draws the tiny wings with her eye-liner, which is almost invisible and yet adds beauty to the look.
Descendants Of The Sun- Kang Mo-yeon
Song Hye Kyo portrayed the role of Kang Mo-yeon, the surgeon who falls in love with an ARMY officer (Song Joong-ki). She has a great sense of humor, confident and she is always busy with her job. Thus most of the time she has been shown in a natural (no-makeup) look. To rock this no-makeup look, you can opt for a matt-based foundation, highlighter and concealer. She subtly enhances her eyes with mascara, never applies eyeliner and uses the matte natural pink blush to highlight her cheeks. She uses soft shades of lipstick throughout the drama.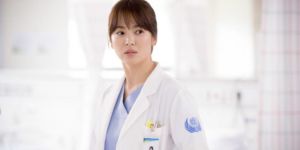 My Love From Another Star-

Cheon Song-yi
Jun Ji Hyun portrays the role of Cheon Song-yi, who is a top Korean star. She is a successful, confident, very blunt and soft-hearted person. To showcase the upside-down journey of this actress, the makers have experimented with her looks throughout. She is sure to make you fall in love with her fashion statements and of course with her antics. Her
highlighting game is on point. It makes her look fresh as well as gentle. She doesn't highlight her cheeks, rather highlights the points of her nose. She applies peache color eye-shadow to add freshness to her look and carries cherry soft lipstick.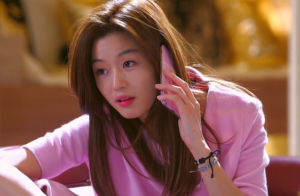 Love Alarm- Kim Jojo
Kim So-hyun portrays the role of Kim Jojo. She was born and raised on Jeju Island, but after the deaths of both her parents, she was taken in by her aunt. She is beautiful, gentle, caring as well as shy. Since she hails from a middle-class family, she mostly carries a de-glam look. However, her make-up skills are unmissable. She never uses loud shades, keeps her lips tinted with matt pink/brown. She highlights her eyes with matching shades as that of her lips. She always carries matt foundation.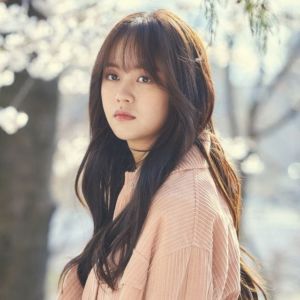 True Beauty -Lim Joo-kyung
Moon Ga-young portrays the role of Lim Joo-kyung, who is the main protagonist of True Beauty. Her life changes after she gets enrolled in Saebom High School. She enters the school looking pretty and she hides her true face with her makeup skills. In no time she becomes an influencer. She experiments with many looks in the drama. She opts for matt foundation and mostly carries cherry red lipstick.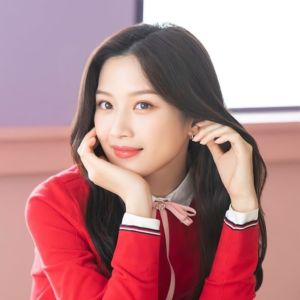 For more such updates, stay hooked on to The Live Mirror.
Also Read: Start Up To My Holo Love-THESE Workplace Kdramas Will Inspire You To Re-Boost Your Career