Youth Olympic: Akash Malik, farmer's son grabs India's maiden archery silver medal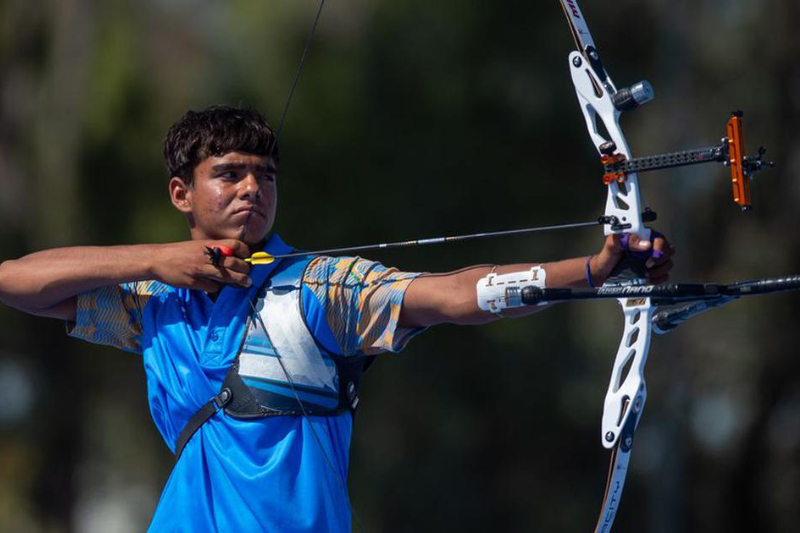 Akash Malik — son of a farmer has become India's first silver-medallist archery at the Youth Olympic Games, providing a fitting finale to the country's best-ever campaign at the marquee event Buenos Aires.
The 15-year old farmer's son lost a one-sided final to Trenton Cowles of the USA 0-6 as India concluded with three gold, nine silver and one bronze at the event that was launched in 2010.
Akash Malik was inconsistent in the summit clash against the 15th seed Cowles. He only shot in 10s and 9s to conclude it easily on Wednesday night.
According to the PTI report, "In the three-setter, both the archers shot four perfect 10s, but Akash's two wayward 6s in the first and the third set proved to be the decisive factor. The summit clash was held under windy conditions following light rains."
"I have trained in the wind, but here it was too much. I was waiting for an opportunity but he [Cowles] was stronger and I had no chance," Akash told PTI.
Expressing his happiness and regret for not winning a Gold medal, Akash said: "I feel good but I lost the gold medal."
Akash is a class 11 student, took up archery almost six years ago after Manjeet Malik, a physical-trainer-turned-archery-coach, picked him during a trial.
"One day my friends took me to a field where I saw kids aiming at a target with arrows. Mujhe laga woh shikaar kar rahe hain [I thought they were hunting something]," Akash said.
Akash never thought he would grab India's first archery silver medal. He used to play cricket with his friends, developed a fascination for the 'new-found sport'
"Mujhe laga mein kuchh kar sakta hoon [I thought I could do something]," he said.
Akash's father Narender Malik, who is into wheat and cotton farming, never wanted his son to join him in the fields.
Akash explained, "Initially my parents dissuaded me as they wanted me to study to land up a government job. But after I started winning medals they have started backing me fully. They must be very happy now," Akash, will return to India with the contingent on Sunday."
Also read: Youth Olympics: Praveen Chitravel clinch bronze in men's triple jump