Zack Snyder's Justice League Accidentally Leaked, HBO Max Confirms
HBO Max confirms Zack Snyder's Justice League Accidentally Leaked Early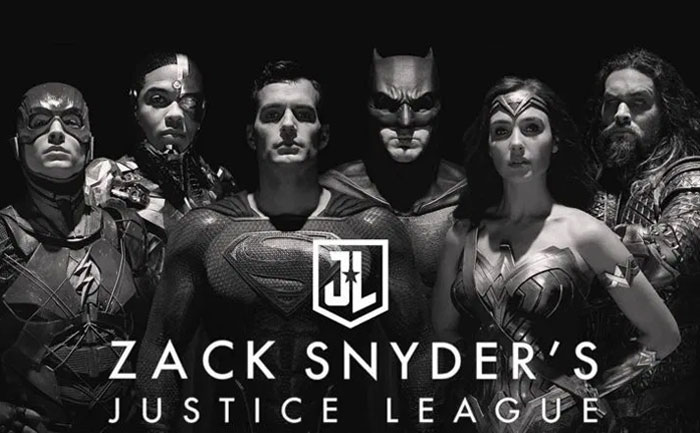 Justice League fans were given an unexpected treat on streaming site HBO Max on Monday. They got to watch an hour of Zack Snyder's director's cut aired by mistake on HBO Max. Film fans reported that when they tried to press play on the new Tom & Jerry movie, the Snyder Cut of Justice League began playing instead. The news was confirmed by HBO Max.
"Zack Snyder's Justice League was temporarily available on HBO Max, and the error was addressed within minutes," a spokesman for the streamer confirmed in a statement to TVLine.
As reported by sources to Hollywood Reporter, the error first came to light when a man named, Doug Bass noted it on Twitter. He soon shared his surprise at getting to see one whole hour of the film. But it was soon taken down. Twitter users who shared screenshots were also sent Twitter takedown notices on behalf of Warner Bros.
Justice League features Ben Affleck as Batman, Gal Gadot as Wonder Woman, Henry Cavill as Superman, Amy Adams as Lois Lane, Jason Momoa as Aquaman, Ezra Miller as The Flash, Ray Fisher as Cyborg, Jeremy Irons as Alfred Pennyworth, Diane Lane as Martha Kent, Ray Porter as Darkseid, Ciarán Hinds as Steppenwolf, Jesse Eisenberg as Lex Luthor and J.K. Simmons as Commissioner Gordon. The film, which has been re-edited and reshot, will be four hours long. It will premiere in one run instead of the initial four-part plan.
'Zack Snyder's Justice League' is set to premiere on 18 March 2021 exclusively on HBO Max.
Also Read: Justice League: Jared Leto Poses As Jesus Christ In New Picture