Mukesh Ambani bomb scare: Jaish-ul-Hind's Telegram channel created in Tihar
Antilia security scare: Telegram channel of group that claimed responsibility 'created in Tihar'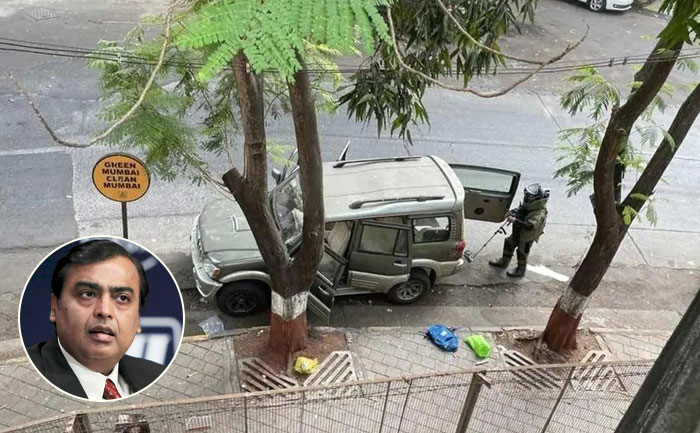 A Scorpio, containing 20 gelatin sticks was found outside billionaire Mukesh Ambani's residence Antilia in Mumbai on February 25. Soon terror group Jaish Ul Hind posted a message on a Telegram channel claiming responsibility for the act. But now there is a twist in the tale. Intelligence agencies have tracked the number using the Telegram channel. The agency probing the bomb scare incident claim that the telegram channel was created inside the Tihar jail.
As reported by sources to Indian Express, the cybersecurity firm has found that the Telegram channel used for claiming responsibility by Jaish Ul Hind was created in Tihar Central Jail, Delhi. The central agencies have communicated these findings to the Delhi Police Special Cell.
Sources further added, A private cyber firm investigated that the Telegram channel was created through the TOR network. It is used to access the dark web, from a SIM card in a mobile device that was located near/in Tihar jail. Listing the mobile number through which the Internet was accessed, the cyber firm added the Telegram channel was created around 3.20 pm on February 26. The message claiming responsibility was posted on the channel late on February 27 night.
However, a day later, another group claiming to be Jaish Ul Hind posted a message on a different Telegram channel. They said that they have never issued a threat to Mukesh Ambani and the letter claiming so is a fake. The police suspect that the message was sent from outside the country.
Also Read: Mukesh Ambani Says We Need To Re-think And Re-invent Indian Manufacturing Sector