Zoe Kravitz reportedly cast as Catwoman in The Batman
Zoe Kravitz could join Robert Pattinson as a fellow superhero for The Batman movie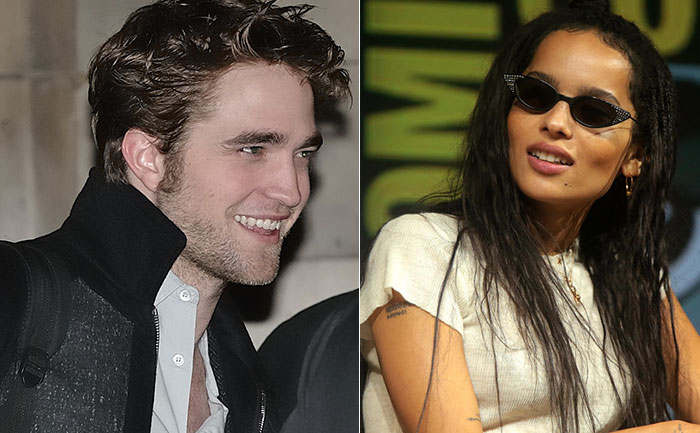 According to Entertainment Weekly, Big Little Liars star Zoe Kravitz will soon be donning a superhero costume of her own. The actress has potentially been roped in for the role of Catwoman. 
Director Matt Reeves tweeted the following GIF of Zoe Kravitz.
— Matt Reeves (@mattreevesLA) October 14, 2019
Kravitz joins Robert Pattinson, who plays the caped crusader, Batman. Jeffery Wright is also in talks to take on the role of Commissioner Gordon which has previously been played by stars such as Gary Oldman and J.K. Simmons. Jonah Hill might be slated to play the villain for the movie.
Zoe Kravitz has played the character of Catwoman before in 2017's The Lego Batman Movie. She has also previously featured in films such as Mad Max Fury Road, X-Men: First Class, the Divergent franchise and the Fantastic Beasts franchise. Her TV credits include High Fidelity, Big Little Lies and Californication.
The actress reportedly beat out Ana de Armas, Ella Balinska and Eiza González for the role.
Kravitz will have some big shoes to fill as she follows Michelle Pfeiffer, Anne Hathaway and Halle Berry into the Catwoman suit. Cameron Bicondova has also portrayed the character in its Gotham TV series rendition.
The Batman is being prompted as a more grounded take on the character.
"It's very much a point of view-driven, noir Batman tale," Reeves said to the Hollywood Reporter. "It's told very squarely on his shoulders, and I hope it's going to be a story that will be thrilling but also emotional. It's more Batman in his detective mode than we've seen in the films. The comics have a history of that. He's supposed to be the world's greatest detective, and that's not necessarily been a part of what the movies have been."
Matt Reeves, who directed the last two Planet of the Apes movies, has both co-written and directed of The Batman,.
The film is currently scheduled for release  in June 2021.
ALSO READ: Matrix 4: Aquaman Star Yahya Abdul-Mateen II Lands Lead Role