Singer Zubeen Garg falls ill, rushed to the hospital immediately
Singer Zubeen Garg under observation at ICU for next 24 hours, Assam Chief Minister Sarbananda Sonowal pays visit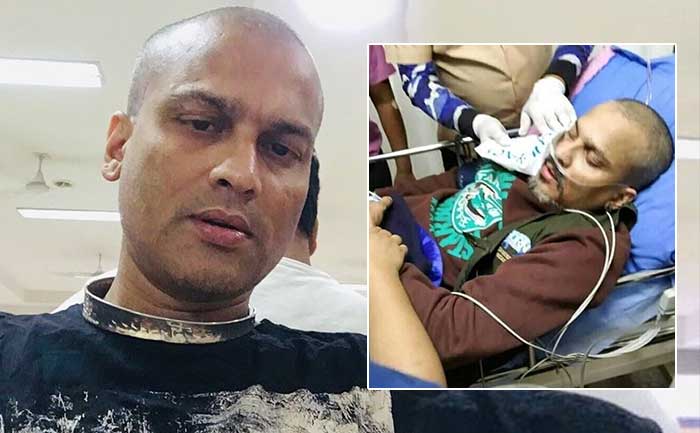 Assam's heartthrob singer Zubeen Garg collapsed all of a sudden while performing at a function at Guwahati Town Club. The singer is known for his famous track 'Ya Ali' from Emraan Hashmi starrer Gangster. He was soon rushed to Nemcare hospital for treatment.
Speaking with EastMojo, Garg's manager Siddharth Sharma informed that nearly 12 doctors from every department of the private hospital are attending to the popular singer at the ICU.
Zubeen's doctor Hitesh Baruah informed the media, "Zubeen has been kept in ICU for 24 hours and will be under strict observation. He is under liquid diet at the moment."
As reported by sources to EastMojo, Garg got a few stitches on his tongue and he has also got hurt on his neck and hand as he was pulled by his fans to the emergency unit of the hospital. But his health condition is stable and he is reviving fast. Lack of sleep and overwork are the reason behind the singer's collapse.
On Saturday, Assam Chief Minister Sarbananda Sonowal visited Zubeen Garg in Nemcare Hospital where he is undergoing treatment. Sonowal informed the media, "Zubeen's situation is stable now. Dr. Hitesh informed me that Zubeen's condition is improving. I hope and pray for Zubeen's speedy recovery."
Zubeen has been much in news for protesting the CAA act. He has been criticizing both the Centre and Assam Government for bringing the Act to the state. He has also lent his voice to an English music video titled "Motherland" with an aim to garner global support against the Citizenship Amendment Act (CAA).
Here's wishing the talented singer a speedy recovery.
Also Read: Singer Shaan heckled in Guwahati, then reacts on Twitter