Twin Tragedies: 14 migrant workers killed in 2 road accidents in UP, MP
6 Migrant Workers Run Over by Bus in UP's Muzaffarnagar, 8 Killed in MP Accident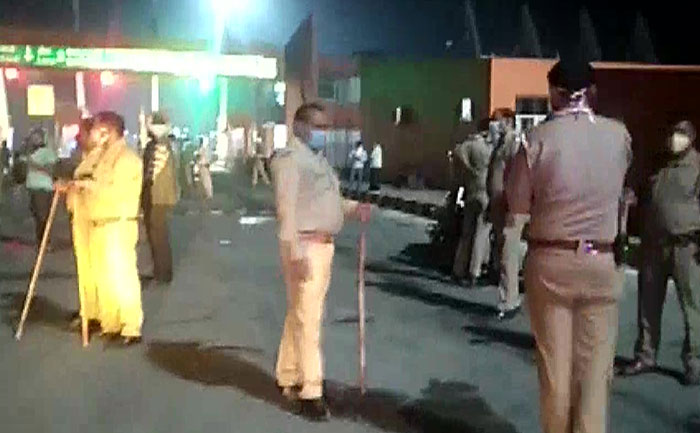 Eight migrant workers were killed and nearly 50 others injured. This shocking incident took place when the bus in which they were traveling collided with a truck near Guna town in Madhya Pradesh around 3 am. The incident was reported hours after six migrant workers were run over by a bus on a highway in Uttar Pradesh.
As reported by sources to NDTV, The truck traveling from Maharashtra to Uttar Pradesh with around 70 labourers was hit by a speeding bus on a bypass road in Guna. The incident left eight dead and more than 50 injured. Most of the laborers are from Unnao district in Uttar Pradesh.
8 #MigrantLabourers labourers dead, 54 injured after truck they were travelling in collides with bus in Guna @ndtvindia @ndtv #20lakhcrore #modispeech #atmanirbharbharat #SelfReliantIndia #hospital pic.twitter.com/nq2QEKOUqX

— Anurag Dwary (@Anurag_Dwary) May 14, 2020
Madhya Pradesh Chief Minister Shivraj Singh Chouhan expressed condolences over the deaths of migrant workers. He added that the state is providing the best possible medical treatment to those injured.
Another tragic incident took place in Uttar Pradesh. Six migrant workers were run over by a state government bus on a highway in the Muzaffarnagar district on Wednesday night. The workers had been walking to their hometown in Bihar from Punjab amid the coronavirus lockdown. Two were injured while four are dead.
Chief Minister Yogi Adityanath has asked top government officials to investigate the accident. The families of those who died will get Rs 2 lakh compensation and those injured will get Rs 50,000 from the state government.
 Also Read: Migrant Workers Run Over by Train in Aurangabad, PM Modi speaks to Rail Minister