35 killed, 4 injured as bus crashes near Mecca in Saudi Arabia
35 Foreigners Dead As Bus Collides With Excavator Near Mecca In Saudi Arabia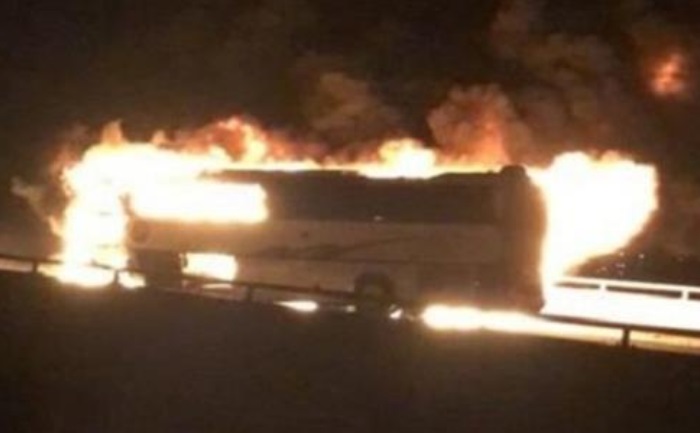 Thirty-five foreigners were killed and four others injured as a bus carrying pilgrims crashed with an excavator in Saudi Arabia. The shocking incident took place near the holy city of Mecca. Saudi Press Agency reported that the accident took place around 7 p.m. Wednesday on the road linking Mecca to the city of Medina.
35 foreigners killed in fatal bus crash near holy city of Mecca in Saudi Arabia#BREAKING #SaudiArabia #Mecca #Medina #BreakingNews #accidental #tourists #pilgrimage #fatalcrash #GMA #expat #JUSTIN https://t.co/ujVFbJSz4K pic.twitter.com/CEvuURWBKF

— Tourismwings (@tourismwings) October 17, 2019
As reported by a source to the agency, "The accident took place between "a private chartered bus… with a heavy vehicle (loader), in Al-Akhal Center in Madinah area, resulting in the death of (35) and the injury of (4) of its passengers. The chartered bus carried Asian and Arab nationals."
35 killed, 4 injured in traffic #accident in #SaudiArabia's #Medina province https://t.co/FyHqRQCHqz pic.twitter.com/VwY8cvBS7R

— Press TV (@PressTV) October 17, 2019
Sources further added that the bus was engulfed in flames and with its windows blown out. The injured have been transferred to Al-Hamna Hospital. Police are investigating the incident. Authorities gave no immediate cause for the crash.
Every able-bodied Muslim is required to perform the hajj, or Islam's religious pilgrimage, to Mecca, home of cube-shaped Kabaa that Muslims pray to five times a day. Pilgrims also come during other times of the year as well. As part of efforts to diversify its oil-dependent economy, Saudi Arabia wants to foster a year-round religious tourism sector that includes millions of pilgrims.
Also Read: Hajj 2019: When is Hajj? Rituals, History & More About Islamic Pilgrimage to Makkah