5 Best Avocado Face and Hair Mask For Shiny Hair and Glowing Skin
These DIY avocado-based skin and hair masks will make you look like a princess for sure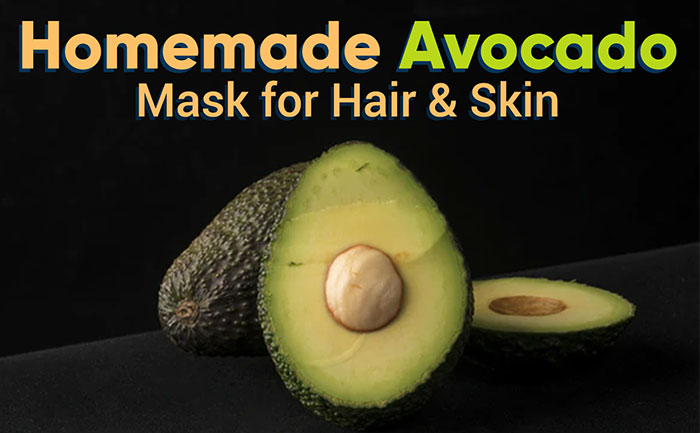 Avocados are good in salads and also as a dip but do you know that they are extremely moisturizing and nourishing for your hair and skin too. The reason being avocados contain natural oils and both polyunsaturated and monounsaturated fatty acids. While these oils can be beneficial to all hair types, they're especially helpful for dry, dehydrated hair. The fruit is also rich in vitamins that can nourish the scalp and help hair look healthy, shiny, and hydrated. Avocado is also a great source of biotin, and adding this B-complex vitamin back into the diet may help hair to grow more healthily.
Avocados are also very beneficial to the skin. They contain vitamin A, it is known as the beauty vitamin because it helps protect the skin from damage. It helps keep your skin looking younger! The oil in avocado is similar to our own so it absorbs easily into both skin and hair. Avocado oil helps your skin retain moisture for a soft and supple quality.
Here are 5 hair and skin masks to make you shine like a princess:
1. Avocado and Coconut Oil Hair Mask: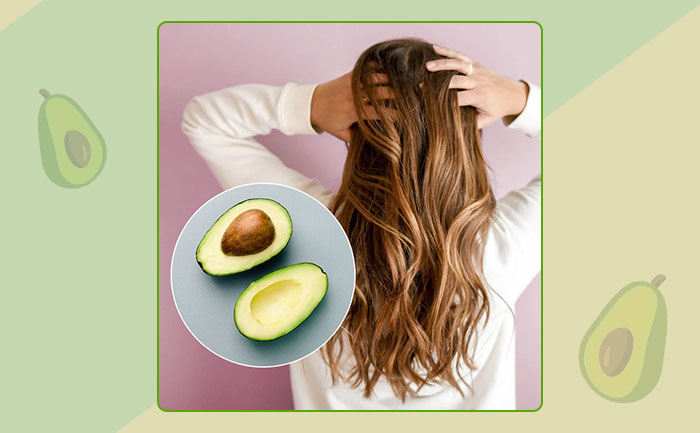 Ingredients
1 avocado
2–3 tbsp. coconut oil
Directions
Take a ripe avocado cut and scoop out the pulp. Use a fork to mash the avocado in a bowl. Take 2 tablespoons of coconut oil and mix together. Apply starting at the tips of the hair and work your way up to the scalp.
2. Hair Mask for Dandruff: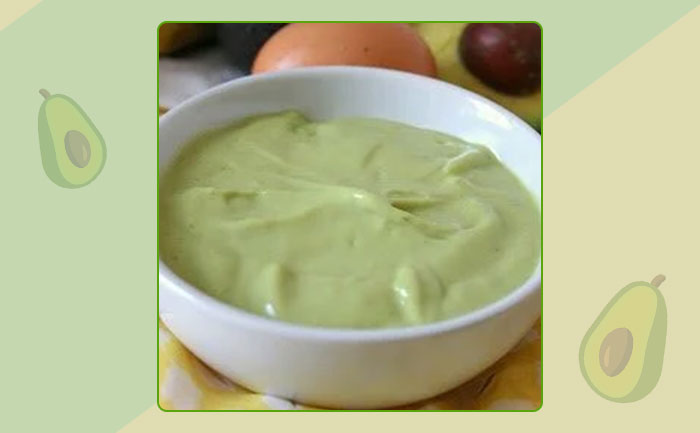 Ingredients
1 avocado
2 to 3 drop patchouli essential oil
1tbsp extra virgin oil
1tbsp Yoghurt
Directions
Cut an avocado in half, scoop the meat and mix it well. Add in the yogurt and one tablespoon of extra virgin olive oil. Stir in three drops of patchouli essential oil and mix properly until the texture is consistent. Massage the mask from the ends to the scalp. Leave it on for 15 minutes and wash it with cold water for best results. Patchouli essential oil is good for treating dandruff.
3. Oily Skin Mask: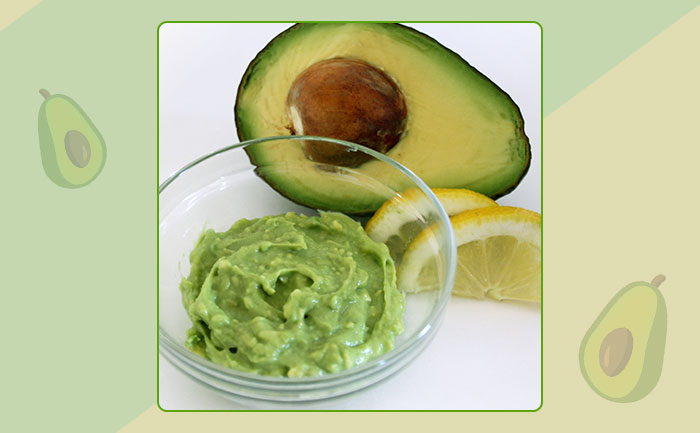 Ingredients
a ripe medium avocado
an egg white
a tsp lemon juice
Directions
Combine a ripe medium avocado, an egg white, a tsp lemon juice in a blender. Create a creamy paste and spread evenly over face and neck and let stand for 20 minutes. Rinse away with warm water.
4. Avocado Hair Mask Dull Hair: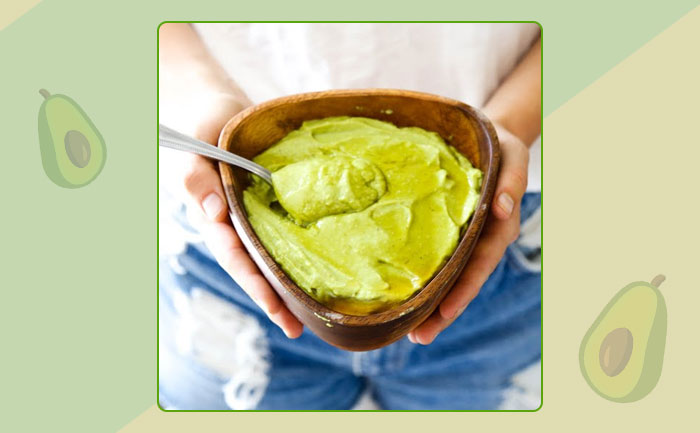 Ingredients
1 medium avocado
1/4 cup olive oil
1 tbsp lemon juice
2 to 4 egg yolks.
Directions
Mash the avocado in a medium-sized bowl, then add olive oil, lemon juice, and egg yolks. Stir into a paste. Work evenly into hair cover with a shower cap for 30 minutes, then rinse with mild shampoo or cleansing conditioner.
5. Mask For Sunburnt Skin: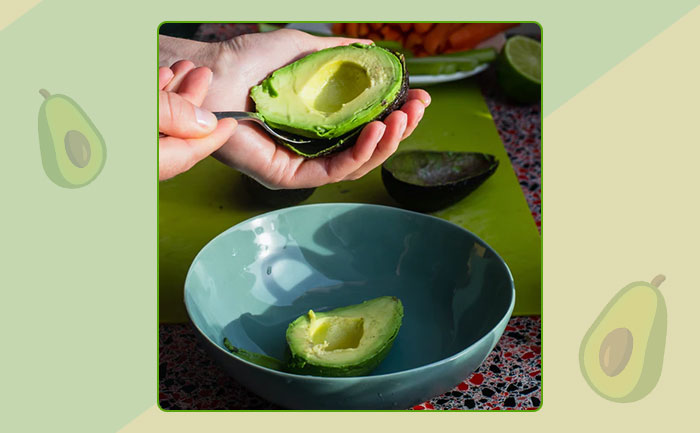 Ingredients
1 medium avocado
1tbsp coconut oil
1 tbsp aloe vera gel
Direction:
Mash a ripe avocado to a soft, creamy texture and add a tablespoon of coconut oil to it. Mix well. Now, blend in one tablespoon of aloe vera gel. Wash your face before applying this fragrant creamy mask. Leave it on for 15-20 minutes before washing off your face. It has long term benefits if applied twice a week.
Here is a special treat. An Avocado Body Butter:
Avocado Body Butter
Ingredients
1 to 2 ripe avocados
1/4 cup of cocoa butter
Directions
Mash the avocado and cocoa butter into a thick paste. Spread over the skin. Let the paste sit on your skin for at least 30 minutes. Rinse off with cool water. Repeat often for best results.
So what are you waiting for? Get started and give your friends a surprise as you step out with shiny tresses and glowing skin.
Also Read:  Consume These Top 11 Detox Drinks To Lose Weight In A Healthy Manner