Aamir Khan pranked by Raveena Tandon on sets of 'Andaz Apna Apna'
The actress played a revenge prank to get back at her co-actor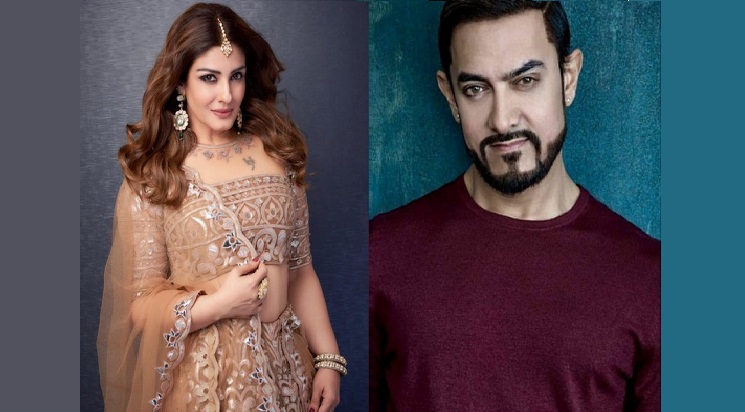 Some people are well known as pranksters. While we lay pranks, the revenge follows in on time. We have Aamir Khan as a great prankster in B-Town. And maybe an act of good revenge was taken too by Raveena Tandon.
Raveena Tandon and Aamir Khan have worked together in 'Andaz Apna Apna' before. While the film was great onscreen, the pair had a great time playing pranks on set.
The onscreen couple had been shooting for the film when Aamir Khan played a prank on Raveena Tandon. While on the sets of Super Dancer 3, the actress shared the memory. Aamir Khan had offered her a cup of hot tea. But while getting the tea, he pretended to spill it on the actress. Raveena says that she was too freaked out about the incident.
But Raveena Tandon managed to have perfect revenge too. While Aamir Khan was shooting for the dance sequence on the song 'Eloji Sanam Hum Aa Gaye' from the film, Raveena had her moment.
Aamir Khan was supposed to woo the actress in the song. She made him dance for three whole hours continuously. The excuse was the absence of the camera reel in the device. She took help from the choreographer Saroj Khan and the then director of photography (DOP).
Seems like this funfilled memory was still fresh in the Minds of the actress.
On the work front, Aamir Khan has his next project 'titled 'Mogul' along with Mouni Roy and Gulshan Grover. On the other hand, Raveena Tandon was last seen onscreen in 2017 with 'Maatr' and 'Shab'.
Also Read: Raveena Tandon Once Wanted To Throw Ranveer Singh Out Of Film Set; Read Why