Big Daddy Co-Stars Adam Sandler and Cole Sprouse Reunite After Two Decades
Adam Sandler and Cole Sprouse co-starred in the 1999 comedy Big Daddy.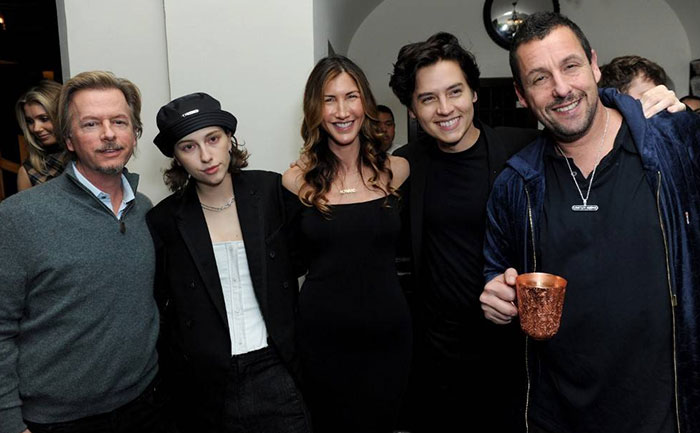 Time flies by! It's been 20 years since the 1999 Adam Sandler Cole Sprouse starrer Big Daddy came out. The stars haven't been seen together since then. However, the duo reunited for Adam Sandler's Uncut Gems premiere in Los Angeles.
Since their last catch up, Adam Sandler has gone on to become one of Hollywood's most successful comedic actors. On the other hand, Cole has gone on to play several successful roles on TV, the most popular being in 'The Suite Life of Zack and Cody'. He now plays the character of Jughead Jones in the hit CW show Riverdale. Riverdale characters are based on the hit comic book Archies. Recently, Cole's character has landed in a lot of trouble on the show.
However, coming back to the Big Daddy reunion, Adam Sandler and Cole Sprouse posed for pictures with David Spade, King Princess and Sandler's wife Jackie.
To this day the twins state that they have no idea who played the McGrath character more in Big Daddy. Since the twins were almost identical back then, no one knew who was on screen when. Even the film production team has no idea about this. Big Daddy was also Sandler's last film before he started his own production company, Happy Madison Productions. The film was a big commercial success, earning $41,536,370 on its first weekend at the box office.
Uncut Gems is slated to release on Christmas. It is the story of Howard Ratner who is a charismatic jeweler. Uncut Gems also stars Kevin Garnett and Julia Fox.
ALSO READ: Cole Sprouse Opens Up About His "Bro Crush" On K-Pop Band BTS