Aditya Narayan celebrates Chocolate Day with Neha Kakkar
Neha Kakkar and Aditya Narayan's Chocolate Day celebration amid wedding rumours is too adorable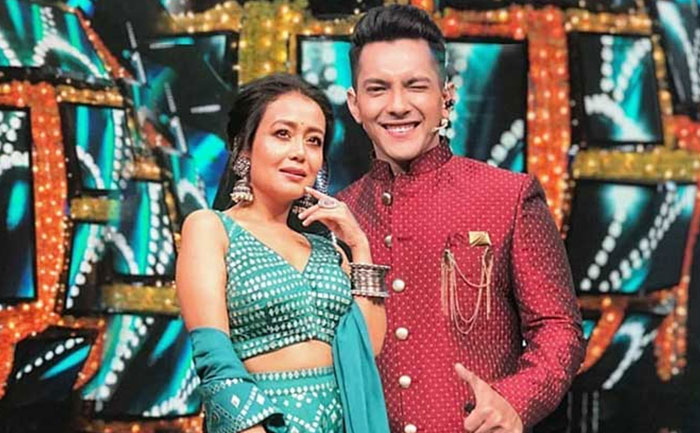 Valentine's week is being celebrated by lovers across the globe. So how can we forget Neha Kakkar and Aditya Narayan, who have been turning heads on the popular reality show Indian Idol with their adorable mushy romance amid wedding rumours. Apparently the Indian Idol 11 couple are all set to tie the knot on February 14, 2020. The atmosphere is completely romantic these days on 'Indian Idol-11'. Aditya is celebrating the week of love by showering Neha with flowers, chocolates, teddy bear and many other things.
Aditya has been very vocal about his crush on Neha. He has been impressing her with a number of sweet gestures. On Chocolate day that is celebrated on February 9th, Aditya had planned a surprise for Neha. He was seen gifting her a chocolate bar that the couple soon shared with each other.
Check out the viral pictures here:
While in one picture, Aditya is seen feeding Neha a piece of chocolate, in the other Neha is seen following the sweet gesture. The couple looks absolutely adorable together in the pics.
As per a tellychakker report, talking about her plans about marriage, Neha Kakkar had said that if she finds the best guy then she will get married. Neha also said that maybe this year or next year but she would like to get married.
Speaking about their rumoured wedding, let us wait and watch if they will really get married on Valentine's Day 2020 or is it a part of Valentine Day episode on the reality show.
Also Read: Indian Idol 11: Neha Kakkar calls boyfriend Aditya Narayan 'naughty lover'