After Amitabh Bachchan, Adnan Sami's Twitter account hacked by Turkish group
Adnan Sami's Twitter account has been hacked by Turkish Group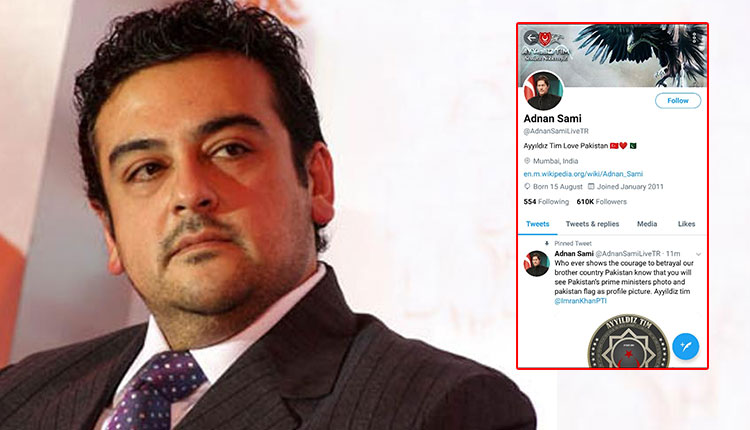 Hours after hacking Bollywood megastar Amitabh Bachchan's Twitter account, the same hackers have hacked the account of well-known singer, Adnan Sami today. The hackers have changed the Twitter bio, Dp and cover photo of Adnan Sami. Notably, in both cases, hackers have opted to post the same profile picture on their accounts. The picture has been changed to Pakistan Prime Minister Imran Khan.
Adnan Sami's pinned post reads: "Whoever shows the courage to betrayal our brother country Pakistan know that you will see Pakistan's prime minister's photo and Pakistan flag as profile picture. (sic)."
However, Amitabh Bachchan's Twitter account has been finally restored but Adnan Sami's account is yet to be restored. The bio of Sami's account reads: "Ayyıldız Tim Love Pakistan." 
According to reports, both the accounts were hacked by a pro-Pakistan Turkish hacker group. On Amitabh Bachchan's profile, the tweet read: "The Indian State, who mercilessly attacks the Muslims fasting in the month of Ramadan, is attacking the Ummah Muhammad in this age! Indian Muslims are entrusted to us by Abdulhamid."
Another tweet read, "This is an important call to the whole world! We do condemn the irrespective behaviors of Iceland republic towards Turkish footballers. We speak softly but carry a big stick and inform you about the big Cyber attack here. As Ayyldz Tim Turkish Cyber Armny +++"
Apart from Big B and Adnan Sami, the hackers had earlier leaked Shahid Kapoor's account. They had written on his post that Turkish ruler Alauddin Khilji was not a barbaric invader, as he was depicted in Shahid Kapoor and Ranveer Singh's blockbuster film, Padmaavat.
Also Read: Amitabh Bachchan's Twitter Account Hacked, Restored Now