10 Amazing and Innovative Maggi Recipes You Must Try At Home
These mouth-watering and innovative Maggi recipes will make you crave for more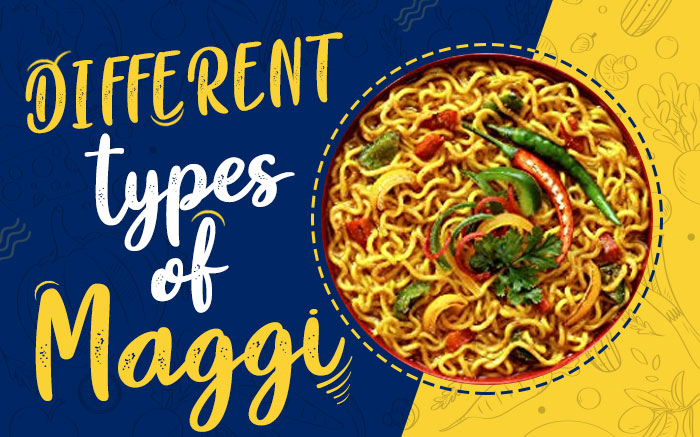 Maggi is the most popular noodles in India. In fact, there must be very few people who don't like Maggi. If there is nothing to eat at home, then Maggi is a savour. Mostly, in hostels, students make Maggi of their own as it is easy to cook and also affordable. While some love to have it plain while there are some who love experimenting with it by trying different recipes.
We are here today to tell a few ways of trying your regular Maggi into something different. So what are you waiting for? Let's experiment and make some lip-smacking recipes of Maggi.
10 Maggi Recipes You Should Try At Home
1. Fried Maggi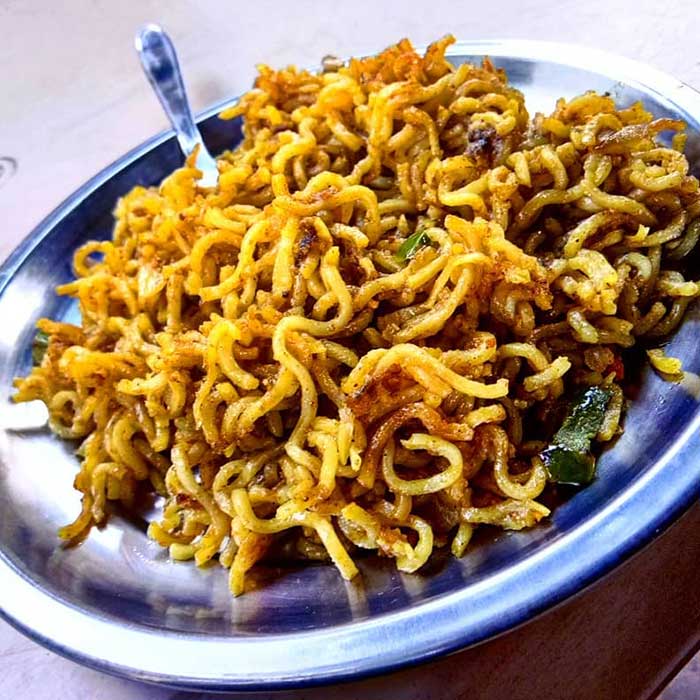 Heat a few drops of oil in a wok and fry the Maggi till it turns light brown. Keep it aside and in the same pan add the required amount of water and bring to boil. When the water starts boiling, add the Maggi tastemaker and then the fried Maggi. Stir till it is cooked. This is one of the easiest recipes you can give a try. You can sprinkle Maggi Masala Magic to add extra favour to the dish.
2. Egg Bhurji Maggi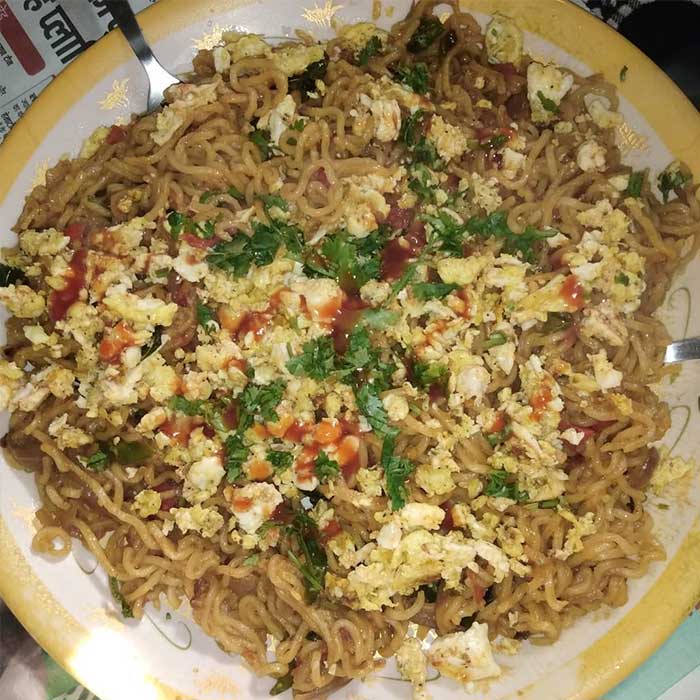 Have you ever tried this variation in Maggi? Trust me this recipe tastes yum. Boil Maggi noodles and keep it aside. Heat oil in a pan, add chopped onions, spices like red chilli powder, turmeric, salt and then put an egg and stir it well till it turns into bhurji. Then add the boiled noodles, Maggi masala and toss everything properly. Your egg bhurji Maggi is ready.
3. Bread Maggi
You can try this recipe if there are leftover Maggi and you don't want to throw it. Take slices of bread, toast it and then spread the Maggi over it. You can also put grated cheese, chilli flakes and herbs on top of it.
4. Maggi Soup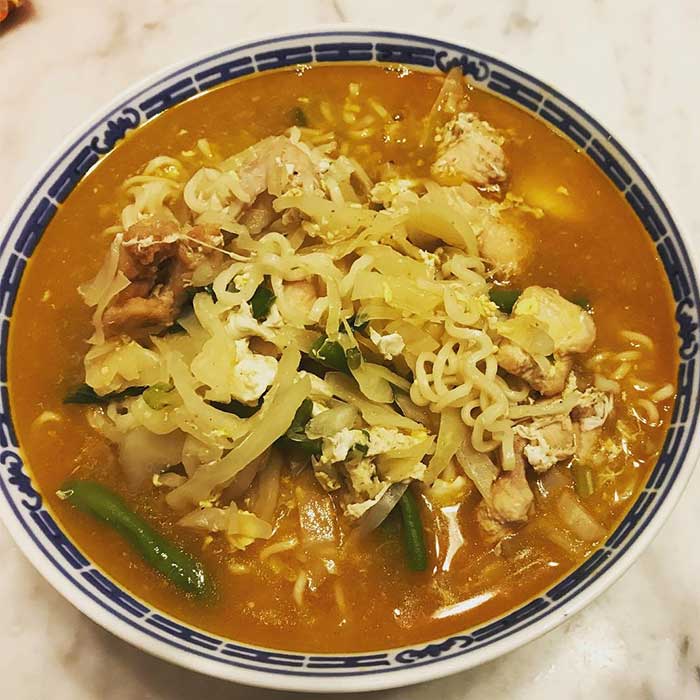 Those who don't like dry Maggi, this recipe is best for them. All you need are your favourite vegetables, vegetable stock and some seasonings. Chop all the vegetables in the same size and fry them in oil. Add vegetable stock, and simmer till it turns half.  Add the Maggi and the tastemaker and bring to boil. Once the desired consistency is reached, turn off the flame. You will get various seasonings in the market. Get your desired flavour and relish the dish.
5. Maggi Fritters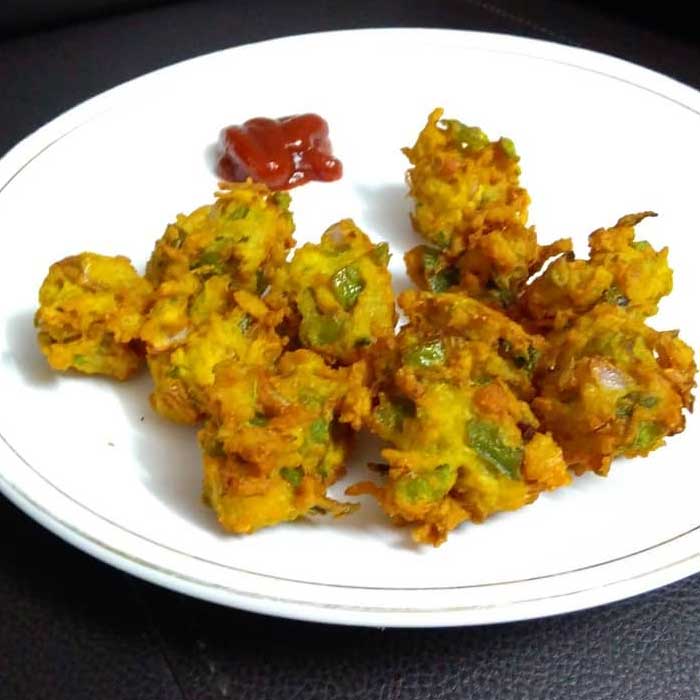 This Maggi recipe is a bit time-consuming. Boil the Maggi and keep it aside to cool down. When it cools down, add corn flour, chopped green chillies and coriander leaves, salt, Maggi tastemaker and mix it well. Heat oil in a pan and deep fry. Sprinkle chaat masala before serving and you can have it with tomato ketchup.
6. Baked Maggi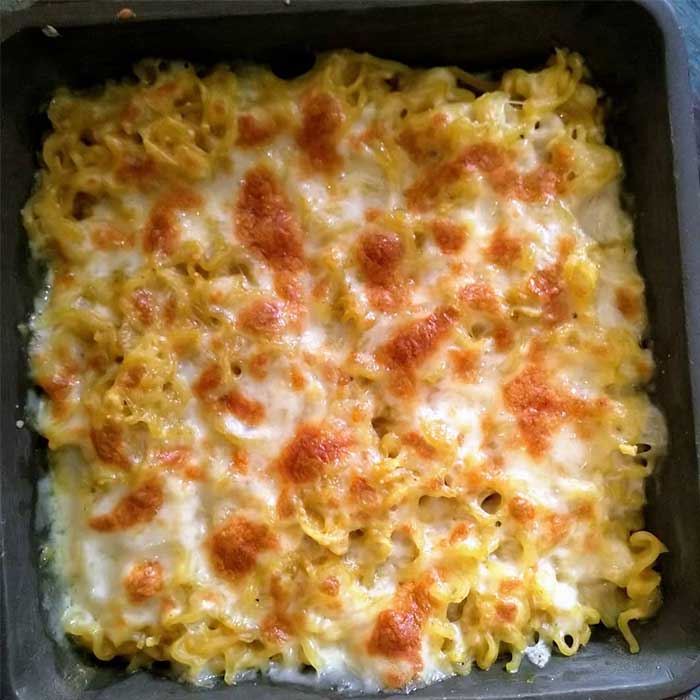 This recipe of Maggi you can try if you have a microwave. Take a baking pan,  grease it and put the first layer of cooked Maggi, add grated cheese, and chopped veggies of your choice, then add the second layer and continue the process till the pan is filled. Bake it for 8-10 minutes and then serve hot.
7. Maggi Roll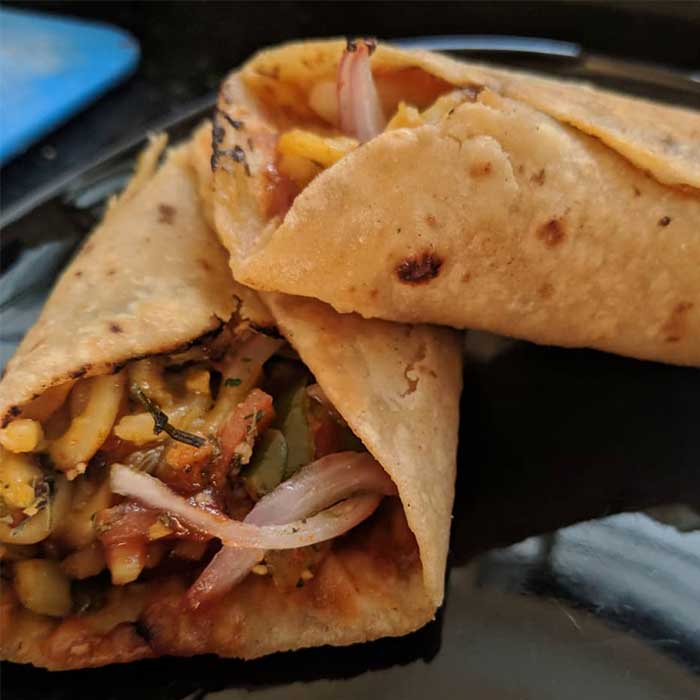 Take Indian bread or roti and add the cooked Maggi and roll it up and your Maggi roll is ready!
8. Corn and Cheese Maggi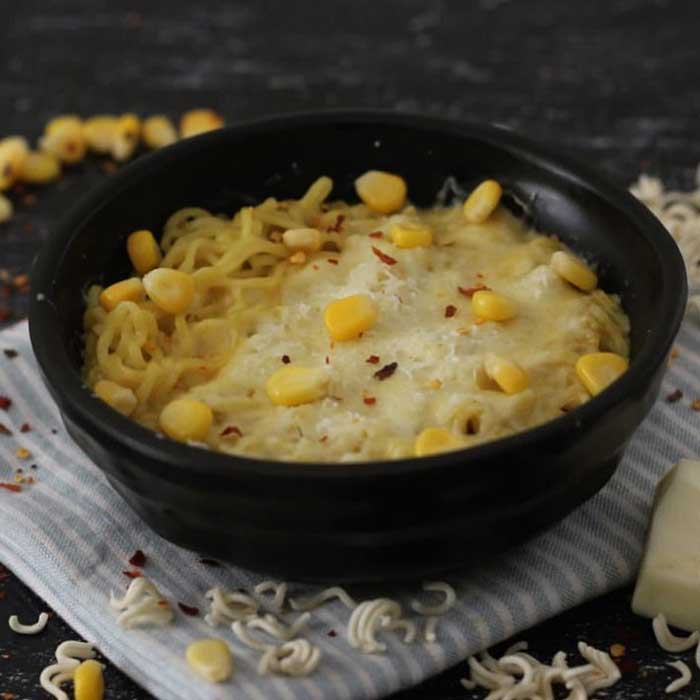 For the cheese lovers, this recipe is for you. Boil the corn separately and keep it aside. Then boil the Maggi and put boiled corn in it. For seasoning, add salt and pepper and lots of grated cheese. This variation of Maggi is for those who don't like spicy Maggi.
9. Maggi Salad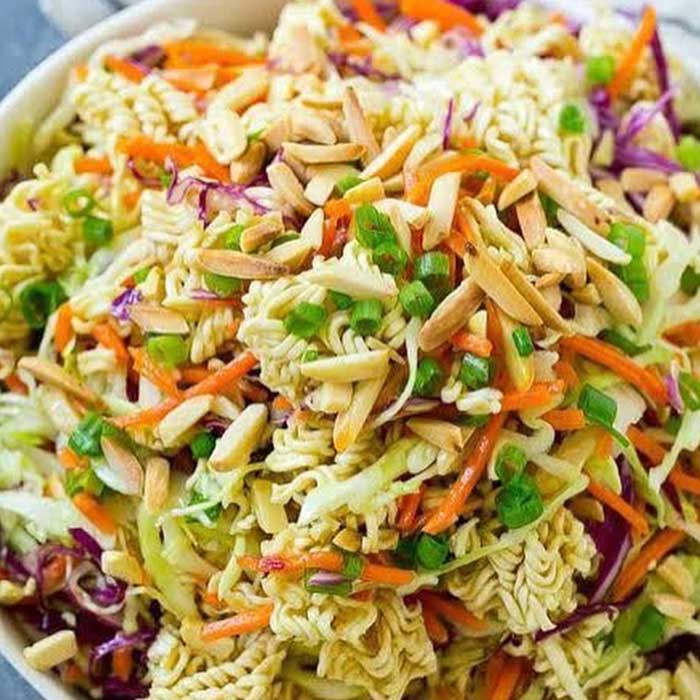 I bet you haven't tried this recipe yet. For health-conscious Maggi lovers, this one is for you. Take sprouts, chopped cucumber, tomatoes, carrot, spring onions, capsicum, green chillies, and then add crushed raw Maggi to it and mix it well, adding salt, pepper, and chat masala. Trust me this is one of the best salads you will have-crispy, spicy and healthy.
10. Stuffed Potato Maggi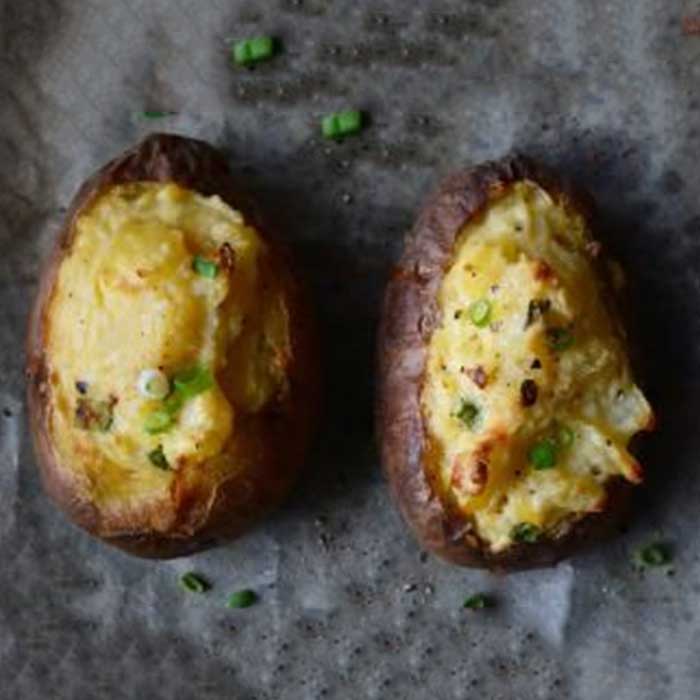 Half boil the potatoes and make a slight hollow in the potato and stuff it with the cooked Maggi and put grated cheese on top of it. Bake it for five minutes and serve hot.
Which recipe are you gonna try? Do let us know and also share your favourite one.
Also Read: Consume These Top 11 Detox Drinks To Lose Weight In A Healthy Manner