Amazon fire: 7 nations sign forest protection pact…
Seven South American countries have agreed measures to protect the Amazon river basin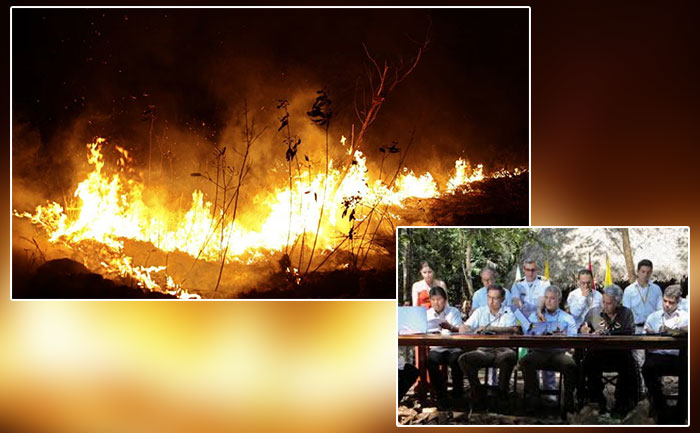 The fires continue to ravage the rain forest of the Amazon Basin destroying rare fauna and flora of the region. The destruction of the lungs of the World is a major cause of concern all over the globe with help flowing in to contain the destruction. Now we have seven South American countries coming together to sign a forest protection pact.
As reported by BBC, At a summit in Colombia, SA nations Bolivia, Brazil, Colombia, Ecuador, Guyana, Peru and Suriname have signed a pact, setting up a disaster response network and satellite monitoring. They are also working on creating an information network to enhance cooperation in the face of natural disasters like wildfires.
The seven nations have also agreed to work on the reforestation of the devastated region. The pact will also increase cooperation in fighting illegal mining and forest clearing for agriculture and drug trafficking. The seven nations have also agreed to put more efforts into education and increase the role of indigenous communities.
The countries were represented in Leticia by presidents, vice-presidents and ministers.
More than 80,000 fires have broken out in the Amazon rainforest this year, 75% more than in the same period in 2018.
The fires in the Amazon region are of immense international concern, as the rainforest, there has a decisive effect on both the regional and global climate while being one of the most biodiverse areas on Earth.
Meanwhile, Brazil's leading meat export industry group and agricultural businesses have joined an environmental campaign calling for an end to deforestation in public lands. They are also demanding government action.
Also Read: Leonardo DiCaprio donates $5 mn for Amazon rainforest fires