Leonardo DiCaprio donates $5 mn for Amazon rainforest fires
Leonardo DiCaprio pledges $5 million for Amazon rainforest fires to protect 'the lungs of the planet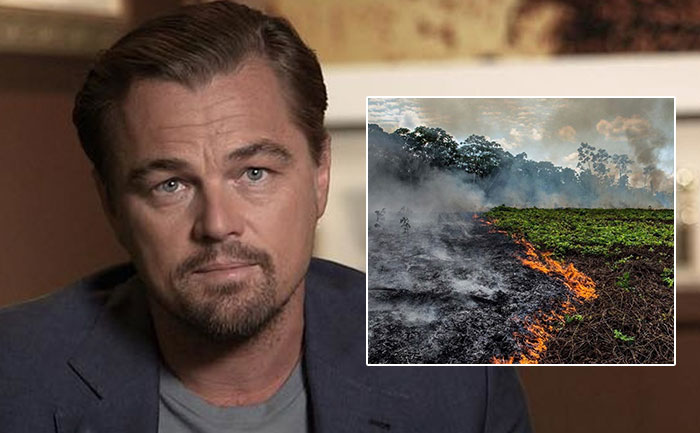 Hollywood superstar Leonardo DiCaprio's new environmental organisation Earth Alliance has pledged $ 5 million for Amazon rainforest fires. The Academy Award winner has been raising awareness regarding climate change in recent years. He had started the organisation with good friends and philanthropists Laurene Powell Jobs and Brian Sheth.
The group's Amazon Forest Fund will provide financial aid to local partners and indigenous communities as they work to protect the Amazon.
As per a statement by Earth Alliance, "The Amazon rainforest is on fire, with more than 9,000 wildfires scorching delicate, irreplaceable landscapes across Brazil this week, year to date, more than 72,000 fires have been reported by Brazil's National Institute for Space Research (INPE). This is a significant increase from the 40,000 fires in Brazil at this point last year. The destruction of the Amazon rainforest is rapidly releasing carbon dioxide into the atmosphere, destroying an ecosystem that absorbs millions of tons of carbon emissions every year and is one of the planet's best defences against the climate crisis."
They further added, "Earth Alliance has formed an emergency Amazon Forest Fund with an initial commitment of $5 million to focus critical resources on the key protections needed to maintain the "lungs of the planet". These funds will be distributed directly to local partners and the indigenous communities protecting the Amazon, the incredible diversity of wildlife that lives there, and the health of the planet overall."
According to Earth Alliance's website, the funds will be donated to five local organisations: Instituto Associacao Floresta Protegida (Kayapo), Coordination of the Indigenous Organizations of the Brazilian Amazon (COIAB), Instituto Kabu (Kayapo), Instituto Raoni (Kayapo) and Instituto Socioambiental (ISA).
Also Read: Once Upon A Time In Hollywood: Brad Pitt and Leonardo DiCaprio Pose for photocall in London