Anti-CAA Protesters Fired At In Jamia University, One Hurt
The man was shouting "Ye lo azaadi" according to eyewitnesses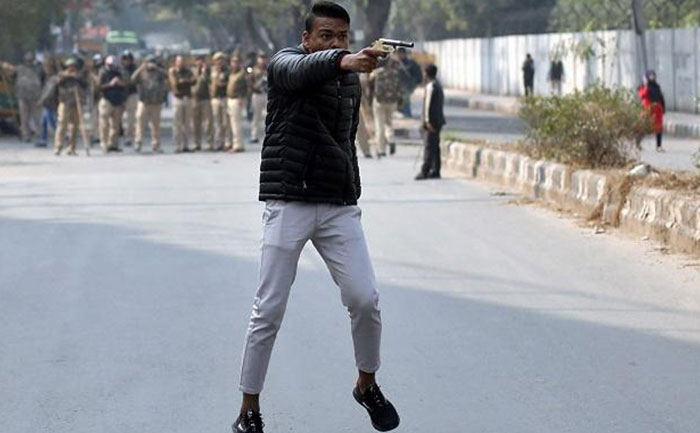 An anti-CAA protest at Jamia University turned violent when a man opened fire at a group of protestors on Thursday afternoon. The man injured a student from the Jamia Millia Islamia as he shot at the protestors while shouting "Ye lo azaadi". His actions caused a panic in the Jamia area, according to eyewitnesses.
The man has not yet been identified. He was detained after he opened fire at the students demonstrating against the CAA, according to the police.
"We were moving towards the Holy Family Hospital where the police had raised barricades. Suddenly, a gun-wielding man came out and opened fire. One bullet hit my friend's hand," Aamna Asif, an economics student at the university, told PTI.
She also added that her friend had been injured in the incident. Shadab Farooq, a mass communication student at the university, was injured as a bullet hit his left hand. He was taken to the AIIMS Trauma Centre.
Another student at the university claimed that the man was waving the weapon shouting "Yeh lo azaadi"
The incident took place when there were heavy police security and media present at the venue. These protesting students were scheduled to go from Jamia University to Mahatma Gandhi's memorial site at Rajghat. They were stopped at the Holy Family Hospital near the university.
A video clip of the incident has surfaced that shows the man brandishing a single-barrel weapon, standing meters away from dozens of policemen. The accused has been taken into custody and has identified himself as Gopal, according to India Today. Police have not confirmed this information yet.
ALSO READ: Rajinikanth Breaks Silence On CCA Protest Or NRC, Says Violence Not The Solution