Amazon Prime's 'Paatal Lok' receives praises from director Anurag Kashyap
'Paatal Lok' is streaming now only on Amazon Prime, produced by Clean Slate Films, Anushka Sharma's banner.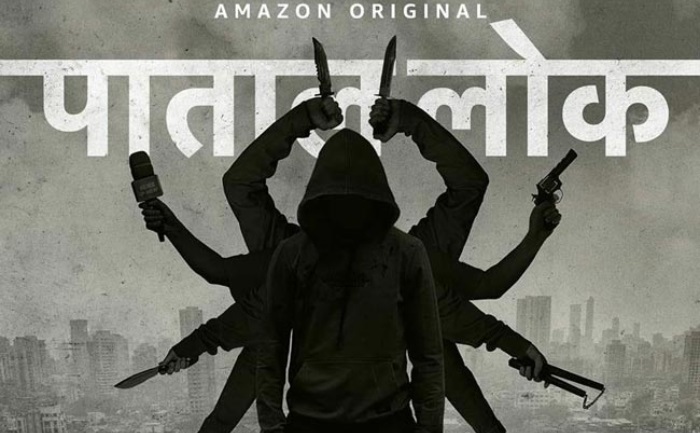 Paatal Lok, Amazon Prime's new show, with just the first day of its release, is already receiving tons of appreciation and praise from the critics and the viewers alike! The show seems to have already made a massive impact and has caught the attention of all of the audience who are sure to binge-watch the show over the weekend.
Recently, director Anurag Kashyap who has also worked with Jaideep Ahlawat in Gangs of Wasseypur was all praises for Paatal Lok. The director took to his Twitter handle and tweeted, "भाई अभी "पाताललोक" के बीच में हूँ इसलिए review नहीं पढ़ रहा ,मगर क़सम से, वर्ल्ड-क्लास इन्वेस्टिगेटिव थ्रिलर। हिंदुस्तान के दिल में जो भी काला है ना ,उसमें हाथ डाल के बाहर निकाला है, लेकिन उस काले में भी इंसानियत बाक़ी है। क्या लिखा है और क्या बनाया है और क्या निभाया है सबने।वाह"
Check out Anurag Kashyap's tweet:
भाई अभी "पाताललोक" के बीच में हूँ इसलिए review नहीं पढ़ रहा ,मगर क़सम से, वर्ल्ड-क्लास इन्वेस्टिगेटिव थ्रिलर। हिंदुस्तान के दिल में जो भी काला है ना ,उसमें हाथ डाल के बाहर निकाला है, लेकिन उस काले में भी इंसानियत बाक़ी है। क्या लिखा है और क्या बनाया है और क्या निभाया है सबने।वाह https://t.co/ffvwadXWJM

— Anurag Kashyap (@anuragkashyap72) May 15, 2020
The series is a nine-part Amazon Original police-based crime thriller that has the stellar ensemble cast of Jaideep Ahlawat as 'Hathiram', Neeraj Kabi as 'Sanjeev Mehra', Abhishek Banerjee as 'Hathoda Tyagi', Jagjeet Sandhu as Chaaku, 'Asif Khan' as 'Kabir M' and more. The neo-noir show produced by Clean Slate Films which is Anushka Sharma's banner, created by NH10 writer Sudip Sharma.
It is inspired by the ancient kingdoms of Swargalok (heaven), Dharti Lok (earth), and Patal Lok (netherworld) and the story revolved around an inspector named Hathiram Chaudhary who is a washed-out cop who lands up investigating a substantial case surrounding the attempt of an assassination of an acclaimed journalist.
Pataal Lok is streaming currently on Amazon Prime Videos.