Apple Event Live stream Link, Event Starts Today At 10.30PM
Apple Launch Event 2019, Find How To Watch Live Stream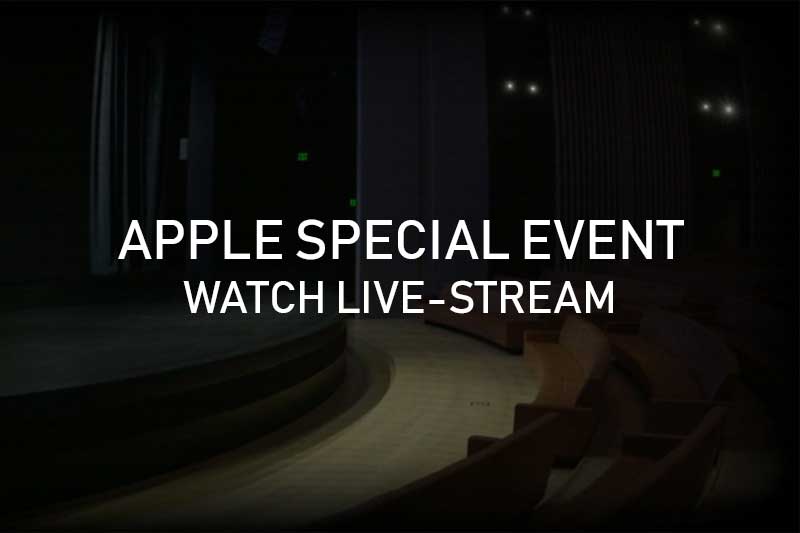 The biggest tech-event of the year where we see brand new Apple products and features will be hosted today, you can watch it at 10.30 pm in India. The official link to watch a live stream of Apple event is provided at the end.
Held at Steve Jobs Theatre – Cupertino California, it is being rumored that Apple for the first time will unveil its own streaming service like Netflix. Recently Netflix CEO issued a statement and confirmed that Netflix will not be part of Apple's streaming service.
We've always had massive competitors, Hastings said. We've been competing with Amazon in video streaming. These are amazing, large, well-funded companies with very significant efforts. But you do your best job when you have great competitors.
Apple will be adding more new info on new iPhone models, Airpods and other products. Leaving other things behind the world is more excited to learn about Apple's streaming service, its first step in the streaming market.
Apple has reportedly invested a billion dollars for new content and streaming service, and this will be a direct take on Amazon, Netflix and Hulu. It is also rumored Apple has started working on fresh content for the streaming service that will be revealed in the event.
How to watch Apple Event:
Click the above link and you can watch it on your browser, you can use Safari, Chrome or Mozilla Firefox. The event will start at 10.30 IST (10 am PDF) today. Users can also watch it on Android, and iOS devices.