Arbaaz Khan confirms dating model Giorgia Andriani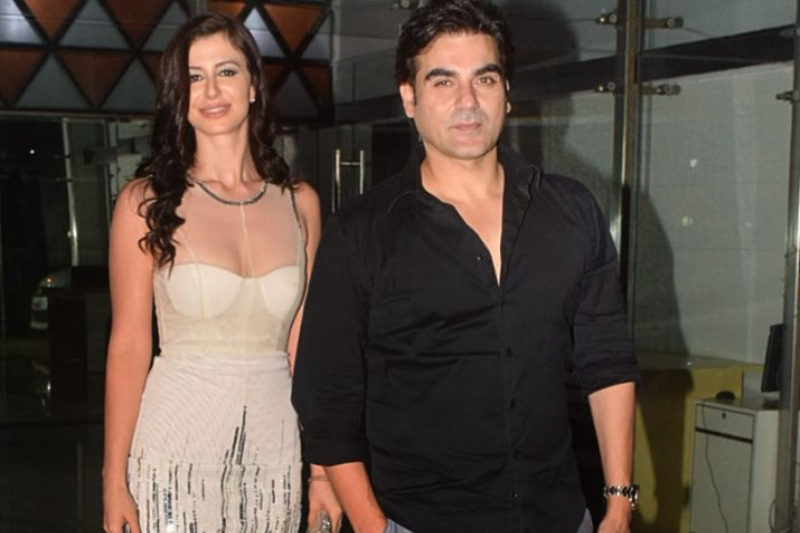 Speculations about Arbaaz Khan dating model Giorgia Andriani came to an end, after Arbaaz confirmed to the fact that he is currently dating her. Arbaaz also made it clear that he does not want to rush into anything.
Notably, Arbaaz has been sharing pictures with Giorgia on his Instagram page as well. She has become a regular at the family functions and gathering of the Khan Khaandaan too.
While speaking to television channel Zoom about the speculations about his relationship status, Arbaaz Khan said, "You cannot shut a lot of people. They jump to a conclusion, they jump with certain assumptions. You know it's okay, it's alright if they see somebody with someone they want to get them married, they want to…everything has its due course of time."
Speaking about his divorced wife Malaika Aroa, he quoted by Zoom as saying, "I am obviously, post my divorce, I've had a few scenarios and equations with people, I've dated women and some look like they would go maybe little longer than they did but, they didn't happen and I don't want to rush about anything."
He further added that he is currently dating her and said, "At this point of time, yes I am dating and I don't know where it's gonna go but people think they know."
Last time, model Giorgia was spotted attending the Ganesh Chaturthi celebrations at Arbaaz Khan's sister Arpita Khan home.
Also read: Arjun Kapoor, Malaika Arora Khan made separate exit from Mumbai airport