When Arijit Singh Made The Headlines Without His Songs!
Here are some of Arijit Singh's controversial moments.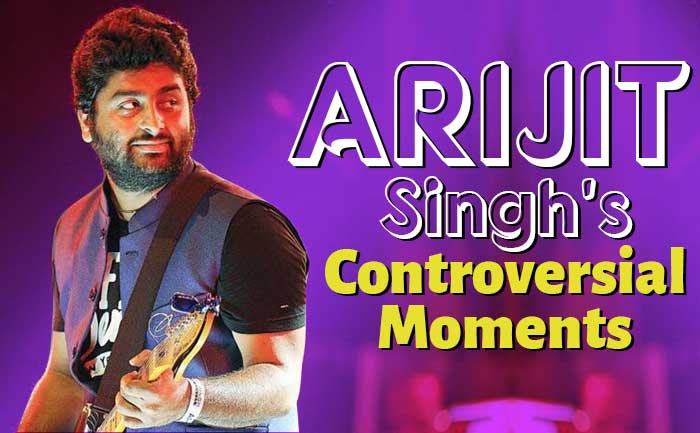 Arijit Singh is arguably India's no 1 singing sensation and has always been in the news for his soulful voice and romantic and heartbreak songs. From getting eliminated to reality TV show to becoming India's no 1 playback singer, Arijit Singh has come a very long way. There are dozens of songs Arijit has sung and you must have those songs in your playlist.
Besides his romantic or heartbreak songs, there have been many instances when Arijit Singh made headlines. In this article, we will talk about some of Arijit Singh's controversial moments.
Arijit Singh's Controversial Moments
1. Salman Khan Controversy:
Everyone knows about Arijit Singh and Salman Khan's discord but do you know where it all started. In the year 2014, when Salman Khan hosting Star Guild Awards and he announced Arijit as the Best Playback Male Singer for Tum Hi Ho.
Reaching on the stage, Salman asked 'So Gaye the kya' on which Arijit replied 'Aap logo ne Sula Diya Yaar, Tab Se'. At that time, Salman did not react but later he got offended by the way Arijit behaved on the stage.
In 2016, Arijit took to Facebook and apologised to Salman Khan but Sallu did not accept it. After making all possible efforts, the singer posted an apology on Facebook for Salman Khan, but he didn't respond to that too.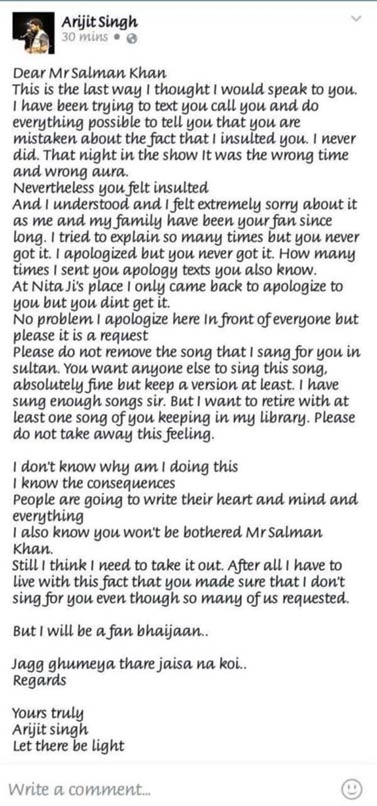 2. Shamit Tyagi Controversy:
For the uninitiated, Shamit Tyagi was Arijit Singh's best friend while he was a contestant of reality show Fame Gurukul. Despite being a best friend, he ditched Tyagi while voting for a newcomer named Monica, who wasn't that great as Shamit and which left everyone shocked. Following his act, he was badly criticised by everyone on the show. He made to the top 6 but apparently couldn't win the show.
3. Arijit Singh Lost His Cool During The Concert:
In an anonymous concert where Pachtaoge singer was performing and as soon as he begins singing Nadaan Parinde, some glitch happens and he screams 'Somebody, fucking fix this mike'. The video of Arijit Singh abusing had gone viral on the internet. It was probably the first time when we saw Arijit losing his temper!
Contrary to these above-mentioned controversies, we hope that he keeps singing the way he does and keeps giving us chartbusters always!