Arijit Singh To Perform LIVE in Delhi, Check out Date, Time, Ticket Price & Venue
Arijit Singh's upcoming concert will be held at Sector 10, Dwarka, Delhi on February 22, 2020.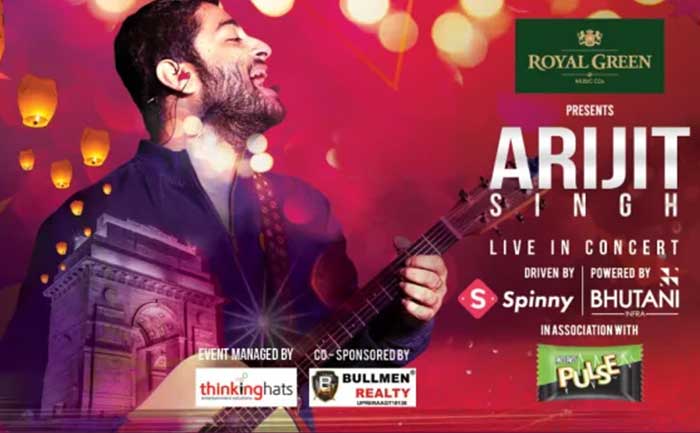 Arijit Singh is surely one of the most popular Hindi playback singers right now. The Pachtaoge singer is known for lending his beautiful voice to Hindi and Bengali songs and perform in live concerts. According to reports, after two years of gap, Arijit Singh will perform in Delhi on February 22, 2020. Here's Why makes Arijit Singh is the most successful singer
In the year 2019, Arijit Singh worked on over 15 movies and some of his biggest projects included Alia Bhatt-Varun Dhawan's Kalank, Shahid Kapoor-Kiara Advani's Kabir Singh, Sushant Singh Rajput-Shraddha Kapoor's Chhichhore and Ayushmann Khurrana-Tabu's Andhadhun, among others. Arijit Singh Buys 4 Flats in Mumbai?
If you have not read Arijit Singh's success story, you should click on the link. For the unversed, Arijit Singh started his playback career in Bollywood in the year 2010 and now he has become India's no 1 singing sensation. Arijit Singh Excited To Perform Live in Delhi
Arijit Singh's upcoming concert to be held at Sector 10, Dwarka (Delhi) on February 2020. If you want to be a part of Arijit Singh's upcoming concert, you should know that only 8000 people will be allowed to be a part of the grand show.
After transporting us to a world of full love, Arijit Singh will now bring the experience to Delhi for one special night only! So get ready to sing along and swoon to Arijit Singh's most romantic number at this special concert, and make your Valentine month even more special! Arijit Singh's Sad & Heartbreak Songs
The price of Arijit Singh's Delhi concert will start from Rs 1,499. You can click on the link to buy a ticket.
Talking about his music, Arijit had earlier said in an interview, "My goal is to be dynamic. I've been singing different kind of genres for a while now but I have always tried to push myself to new tangents about singing, new songs or picking up the same genre but trying to sing it differently, treating it differently. My fans have understood that they have to create their own moments in their own space while listening to my songs in their own personal individual cocoon. I have had many crazy fan moments. It is all still very strange to me."