Army Day 2021: Significance, History, Date Of Braveheart's Special day
Akshay Kumar celebrated Army's day by playing Volleyball with bravehearts. Here is all you need to know about the special day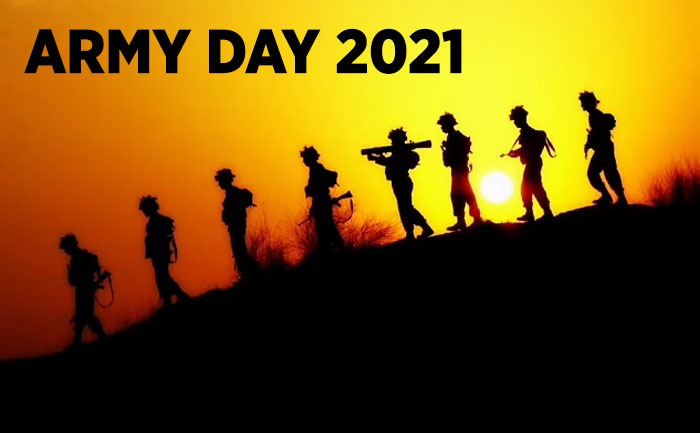 India is celebrating its 73rd Army Day on January 15 to honour the soldiers of the country. The special day is celebrated every year at all Army Command headquarters. The nation also pays tribute to the valour of the Bravehearts on this day and thank them for their service to the nation.
Here is all you need to know about Army Day 2021:
Date:
Army Day is observed on January 15 every year
History of Army Day:
Army Day is celebrated on January 15 every year. It was on this date in 1949, the Indian Army got its first army chief Lieutenant General KM Cariappa. General (later Field Marshal) KM Cariappa was appointed as Commander-in-Chief of Indian Army on January 15, 1949. He took over the reins of the Indian Army from General Sir Francis Butcher, the last British Commander-in-Chief of India. Hence the transfer of power of the army in the hands of an Indian citizen on 15 January is marked as Army day in the country.
Cariappa adopted the slogan 'Jail Hindi' which means 'Victory of India'. Cariappa led Indian forces on the Western Front during the Indo-Pakistani War of 1947.
#ArmyDay#IndianArmy, the land component of Indian Armed Forces, is one of the key instruments of Comprehensive National Power. (1/2) pic.twitter.com/tWG8wDOPmK

— ADG PI – INDIAN ARMY (@adgpi) January 7, 2021
How is Army Day celebrated?
Army Day is a grand celebration of India's military might and its unsung personnel. In the celebration of Army Day, the parade is organised every year at the Cariappa Parade Ground of Delhi Cantonment. The salute is taken by the Indian Army Chief.
Themes of Army Day:
Every year, the day is celebrated with different themes. Last Year, the 'Digital Transformation of Defense' was the Indian Army Day 2020 Theme. This year the Indian Army has organized Vijay Run – to "commemorate Swarnim Vijay Varsh celebrations of India's resounding victory over Pakistan in 1971."
#RunWithSoldiers #KonarkCorps #IndianArmy is organising a marathon #VijayRun on 15 Jan 2021 #ArmyDay to commemorate #SwarnimVijayVarsh celebrations of India's resounding victory over Pakistan in 1971. #SwarnimVijayVarsh pic.twitter.com/Rdq3qRFYvT

— ADG PI – INDIAN ARMY (@adgpi) January 13, 2021
Noteworthy Quotes:
"There will be no withdrawal without written orders and these orders shall never be issued"- Field Marshal Sam Manekshaw
"Either I will come back after hoisting the Tricolour (Indian flag), or I will come back wrapped in it, but I will be back for sure" – Captain Vikram Batra
"The enemy is only 50 yards from us. We are heavily outnumbered. We are under devastating fire. I shall not withdraw an inch but will fight to our last man and our last round" – Major Somnath Sharma.
"Quartered in snow, silent to remain. When the bugle calls, they shall rise and march again" – The scroll of honour at the Siachen base camp.
Akshay Kumar Celebrates ARMY DAY:
Bollywood actor Akshay Kumar also celebrated the special day with soldiers. The actor who is shooting for his film in Jaisalmer played a quick match of volleyball with them. The actor took to Instagram and sharing a video wrote, "Had the pleasure of meeting some of our Bravehearts today to flag off a marathon on the occasion of #ArmyDay and what better way to warm up than a quick game of volleyball."
Had the pleasure of meeting some of our bravehearts today to flag off a marathon on the occasion of #ArmyDay and what better way to warm up than a quick game of volleyball 😁 pic.twitter.com/PM7vGqr0vo

— Akshay Kumar (@akshaykumar) January 15, 2021
So let us celebrate National Army Day to honour our brave soldiers who are the reason behind our pride, our smiles
Also Read: Indian Army Official Confirms No Firing Across LoC Today Reacting To The 'Pinpoint Strikes In PoK'